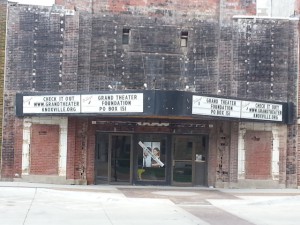 Progress continues on the remodeling project of the Grand Theater in Knoxville.

Dylan Morse says big changes are in store for the theater this week. Work on electrical systems, including the installation of new chandeliers and sconces, is already underway. Construction on the heating and cooling system for the theater has also started. Morse tells KNIA/KRLS News they've already passed the halfway point on their $500,000 fundraising goal.
"Given the fact that we've raised over $250,000 in 6 months, I think we're well on track, we're well on reach to get it done before the end of the year."
If you'd like to donate, go to www.grandtheaterknoxville.org for more information.