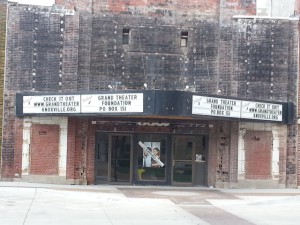 The Knoxville City Council has scheduled a special work session to discuss how they may be able to assist the Grand Theater Foundation with a sprinkler system.

Foundation President Dylan Morse asked the Knoxville City Council for assistance Monday after being told by the state fire marshal that a new system would be needed because of the amount of remodeling being done to the theater. He says a sprinkler system would mean an additional $30,000 to $50,000 to the project.
The city council will meet Tuesday, September 30th, at 6:30pm to discuss how they maybe able help.