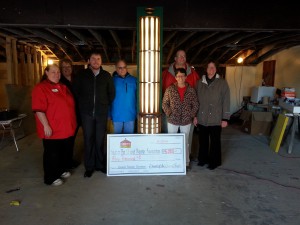 Knoxville-area Casey's General Stores have made a contribution to the Grand Theater Foundation in Knoxville.

The managers of the stores were recognized for their $5000 donation at the Grand Theater Monday.
The foundation is looking for $180,000 more dollars in donations to help fund the completion of the Grand Theater renovation.