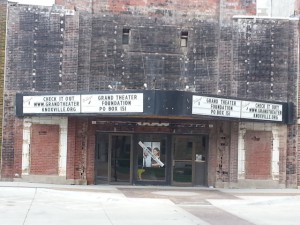 Install a sprinkler system in the Grand Theater. The Knoxville City Council made that strong recommendation during their regularly scheduled meeting Monday.

The recommendation came after a presentation by City Manager Harold Stewart about the different options regarding the installing a sprinkler system in the Grand Theater.
Stewart said during his presentation the main reasoning behind the recommendation is expected changes in the fire code next year that the theater will eventually have to make to be up to code. Stewart says it's not if the theater will need to install a sprinkler system, it's when.
The council also scheduled a special work session for Monday, December 1st, at 5pm to discuss ways they can help businesses like the theater fund sprinkler system projects.