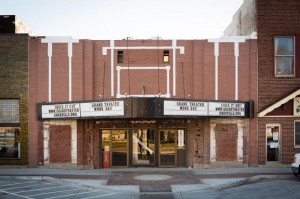 The Knoxville City Council agreed to a matching grant to the Grand Theater Foundation with funds up to $90,000 to assist with their restoration project.

The funds were approved during a special session of the city council Monday evening just prior to their regular council meeting.
Grand Theater Foundation President Dylan Morse says the money from the city and along with the $90,000 in matched funds the foundation will need to raise should be enough to finish the theater project. Morse is confident the Knoxville community will setup to raise the funds they need.
Many citizens stepped up in support of allocating funds to the theater project, saying that having a theater in Knoxville is a quality of life issue.