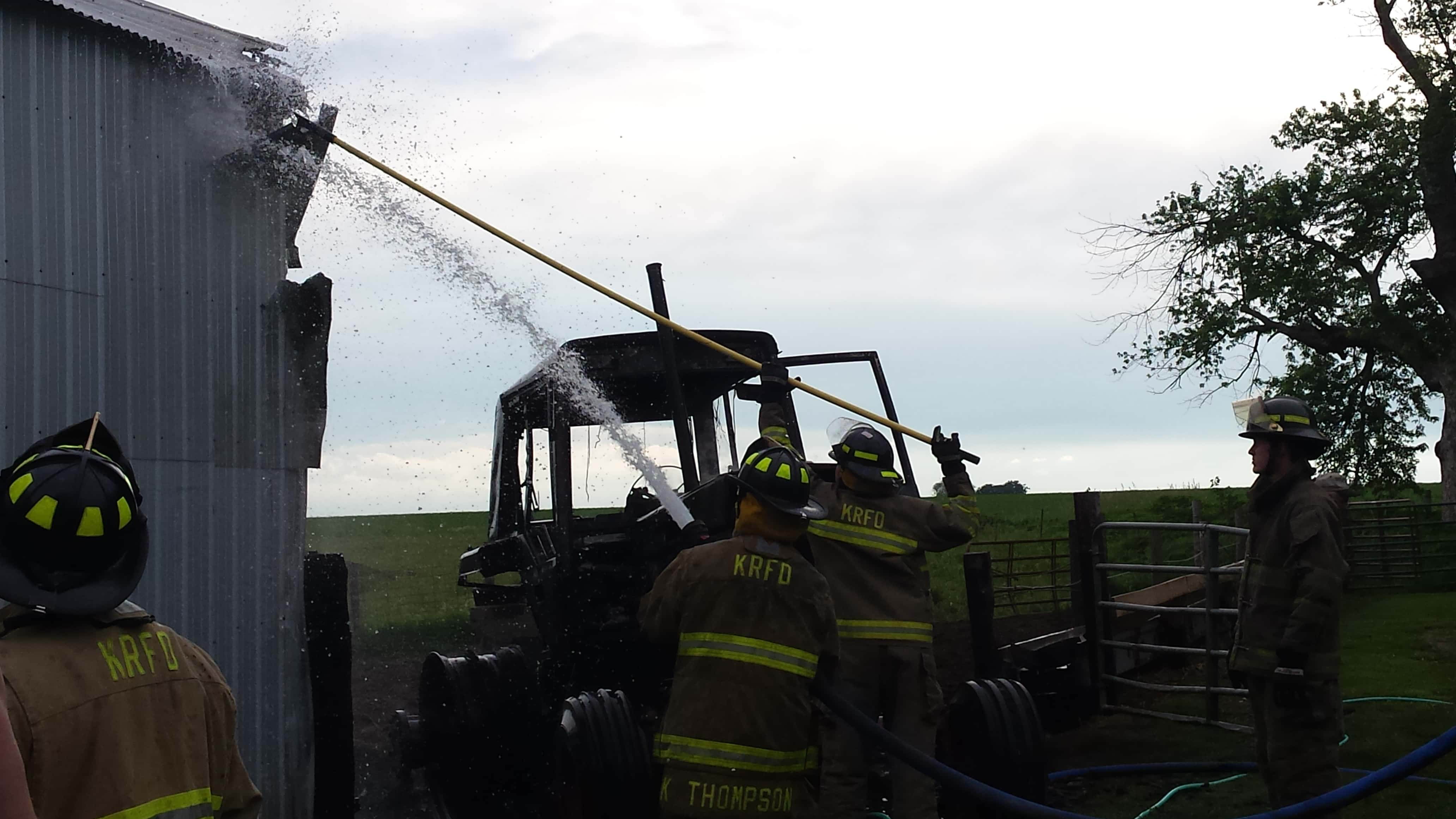 Knoxville Township Rural Fire Department responded to a barn fire Thursday evening.

It happened at 1041 Perry St in rural Knoxville shortly before 6pm. Crews quickly extinguished the barn and a tractor that were on fire. The cause of the blaze is not yet known.
Melcher-Dallas Fire Department, Marion County Sheriff's Office, and the Iowa State Patrol also responded to the call.