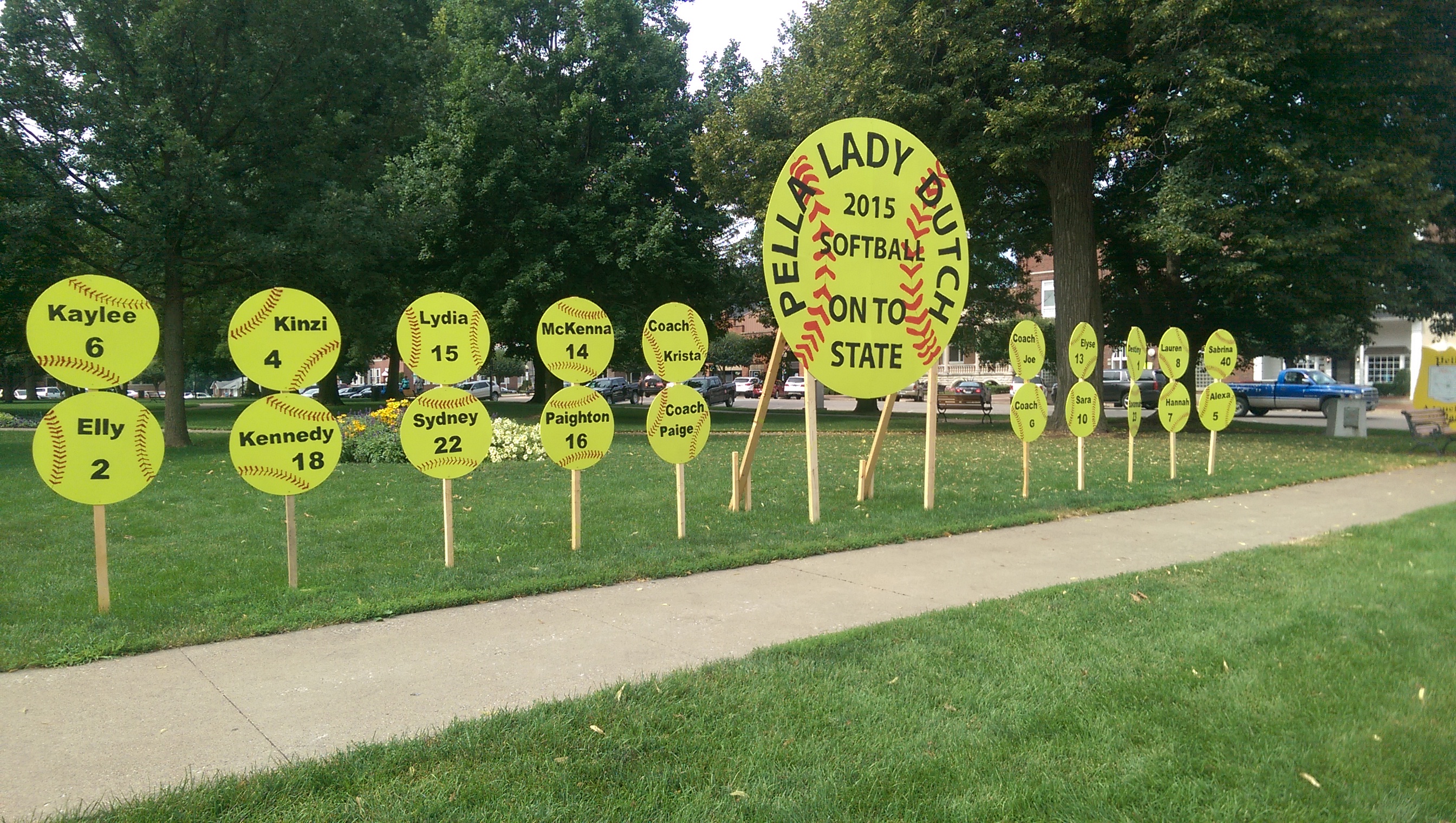 In their first ever state tournament game, the Pella High Softball Team ended a hotly contested matchup against Number 6 Fort Dodge with a bang.
In a game heard live on 92.1 KRLS, the Lady Dutch softball team walked-off 3-2 winners on a Kennedy Landgrebe one out, bases-loaded single. The freshman says she was a bit nervous, but the amped-up atmosphere provided the extra motivation to get the big hit.
"I just believed in my team and my teammates believed in me, and we were all just really pumped," Landgrebe tells KNIA/KRLS Sports. "And when I went up there, I was just really anxious and I just heard my teammates cheering for me and I heard my coach yelling and saying she believed in me."
"So I just took a deep breath, and hit the ball."
Pella High had some work to do before the dramatic seventh inning, and had four consecutive hits in the bottom of the 6th inning to tie it all up, capped off with a Lydia Dingeman RBI double. Head Coach Krista DeMeulenaere says she loved the way her young team responded in the batters box with mounting pressure.
"They had a couple of nerves to work through, but boy, how much confidence did those girls come up with at the plate?" DeMeulenaere says. "A couple of juniors and a couple of freshmen coming up to the plate with so much confidence, and they were just able to get the job done."
The Lady Dutch face a familiar foe in the semifinals round on Thursday in a rubber match against conference rival Dallas Center-Grimes, who beat Fairfield 1-0 in 12 innings before Pella's game with Fort Dodge. The matchup will begin at 7:30 p.m. at the Rogers Sports Complex in Fort Dodge, with live coverage on 92.1 KRLS beginning 15 minutes prior.