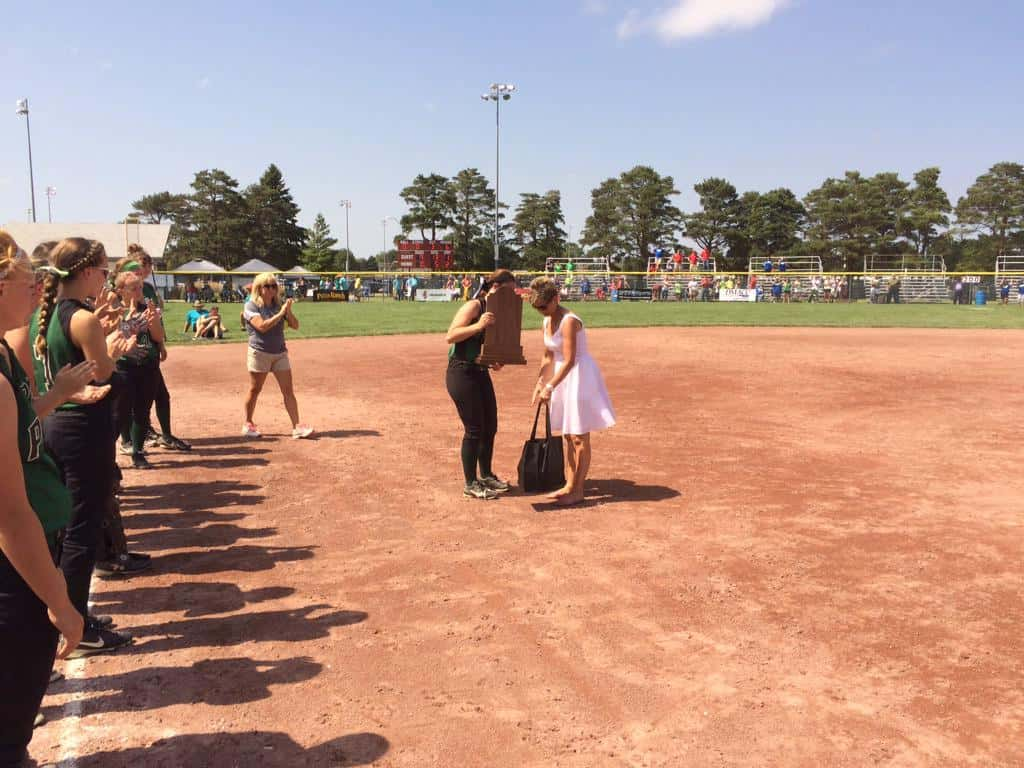 The Pella High softball team finished their season in Fort Dodge on Friday afternoon, but were unable to capture the same magic that brought them to state in the consolation finale.
They fell to the Creston Panthers 9-0 in a game heard live on 92.1 KRLS. Lady Dutch Skipper Krista DeMeulenaere tells KNIA/KRLS Sports that Creston simply came out and played a better game despite a solid effort from her team.
DeMeulenaere says it was an incredible run to get to play on Friday at the Roger Sports Complex.
"These girls have so much to be proud of, and I'm so proud to be part of their journey," she says. "There are so many teams that want to say they were the fourth place team in the state, and these ladies can do that."
Junior Elyse Sadler took the loss, giving up eight earned runs in five innings of work. Center Fielder Sarah Tallman earned All-Tournament honors and had two hits in the final game of 2015. The Lady Dutch finish the 2015 campaign at 22-15, and say farewell to DeMeulenaere and senior McKenna Rozenberg.
Score by Innings R H E
—————————————
Creston…………. 000 414 – 9 13 1
Pella…………… 000 000 – 0 5 1