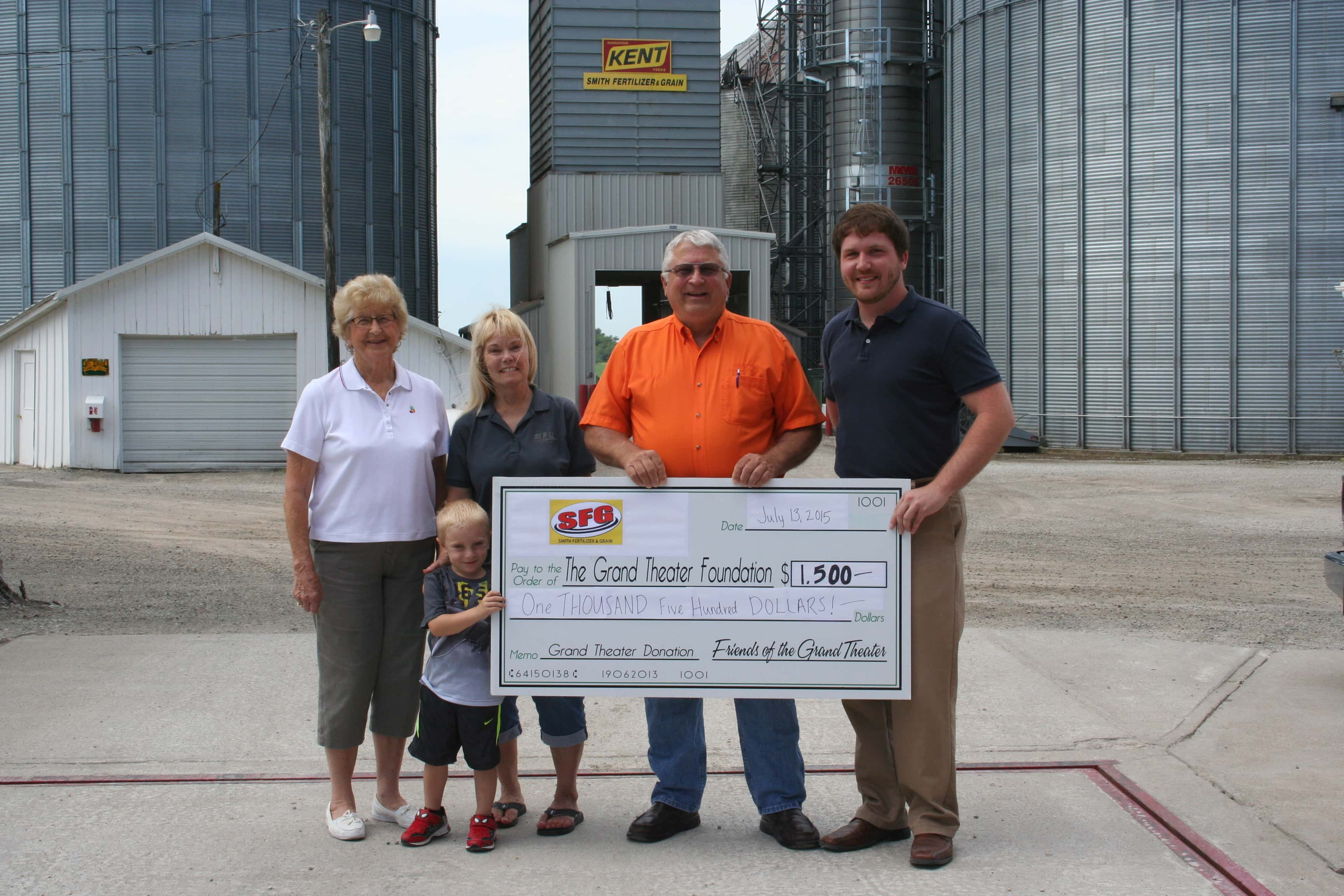 Smith Fertilizer and Grain has made a $1500 donation to the Grand Theater renovation project in Knoxville.

Grand Theater Foundation President Dylan Morse says they're grateful to SFG's contributions, not just to the theater, but to the community they serve.
Morse says the money will help as they begin to put down payments on digital projection and audio equipment, new seats, and other items to complete construction.