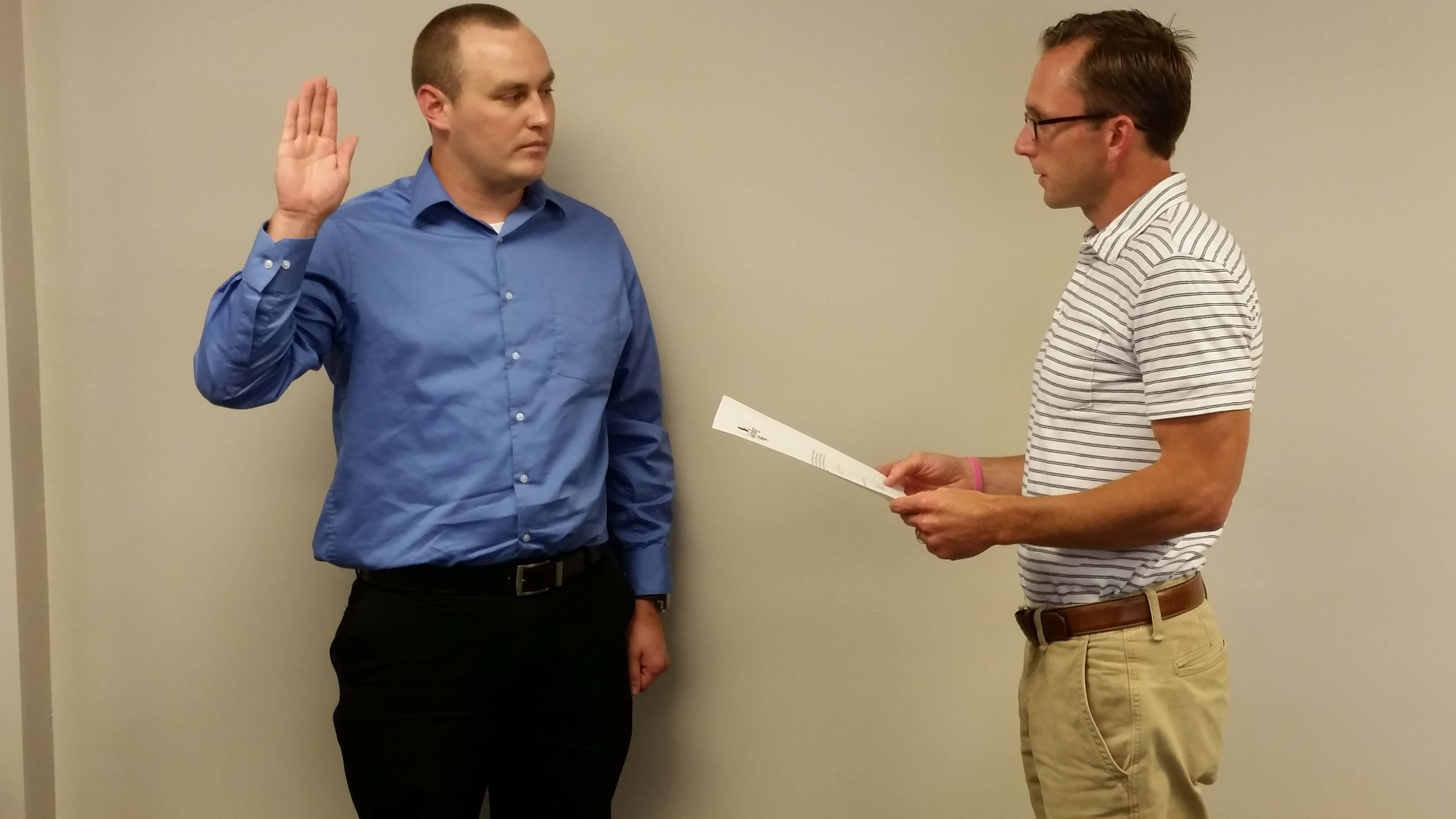 The Knoxville Police Department officially has a new member.
Officer Skylar Verros was sworn-in by Mayor Brian Hatch Monday. Verros is a Pella High graduate, who served in the U.S. Army for six years. He most recently worked as a dispatcher for the Pella Police Department.
Knoxville Police Chief Dan Losada says his department is now fully staffed until December, when Lt. Randy Emal retires.