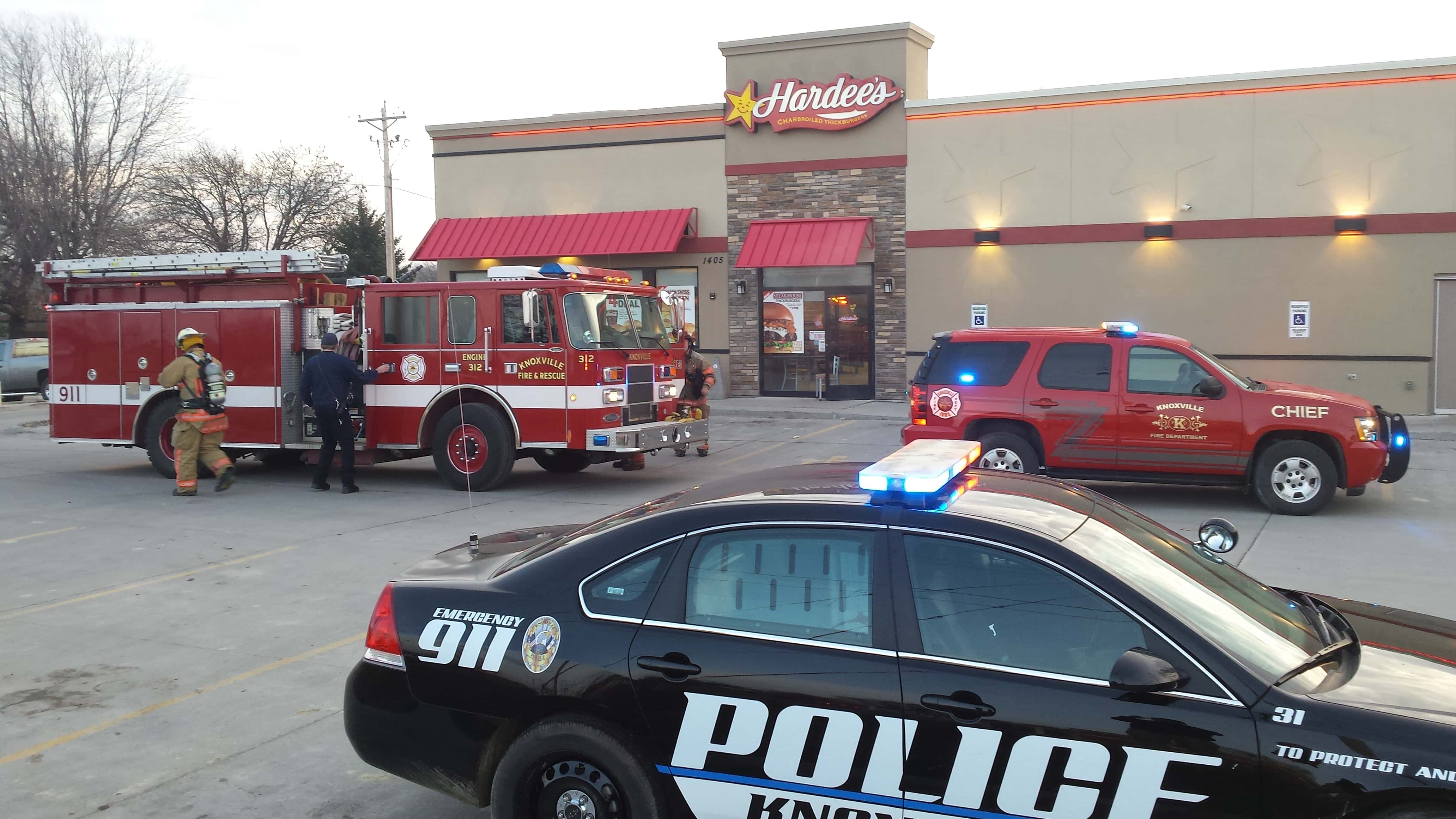 Knoxville Fire and Rescue and the Knoxville Police Department were called to a fire at Hardee's in Knoxville shortly after 7:00 a.m.
Knoxville Fire Chief Jim Mitchell tells KNIA/KRLS News that the fire had been extinguished by the time the fire department arrived. A coffee pot malfunctioned creating sparks to shoot out of the top. A customer that was standing at the counter grabbed a fire extinguisher and put the fire out. There were no injuries.
Hardee's is now closed for cleaning purposes, but should re-open later today.