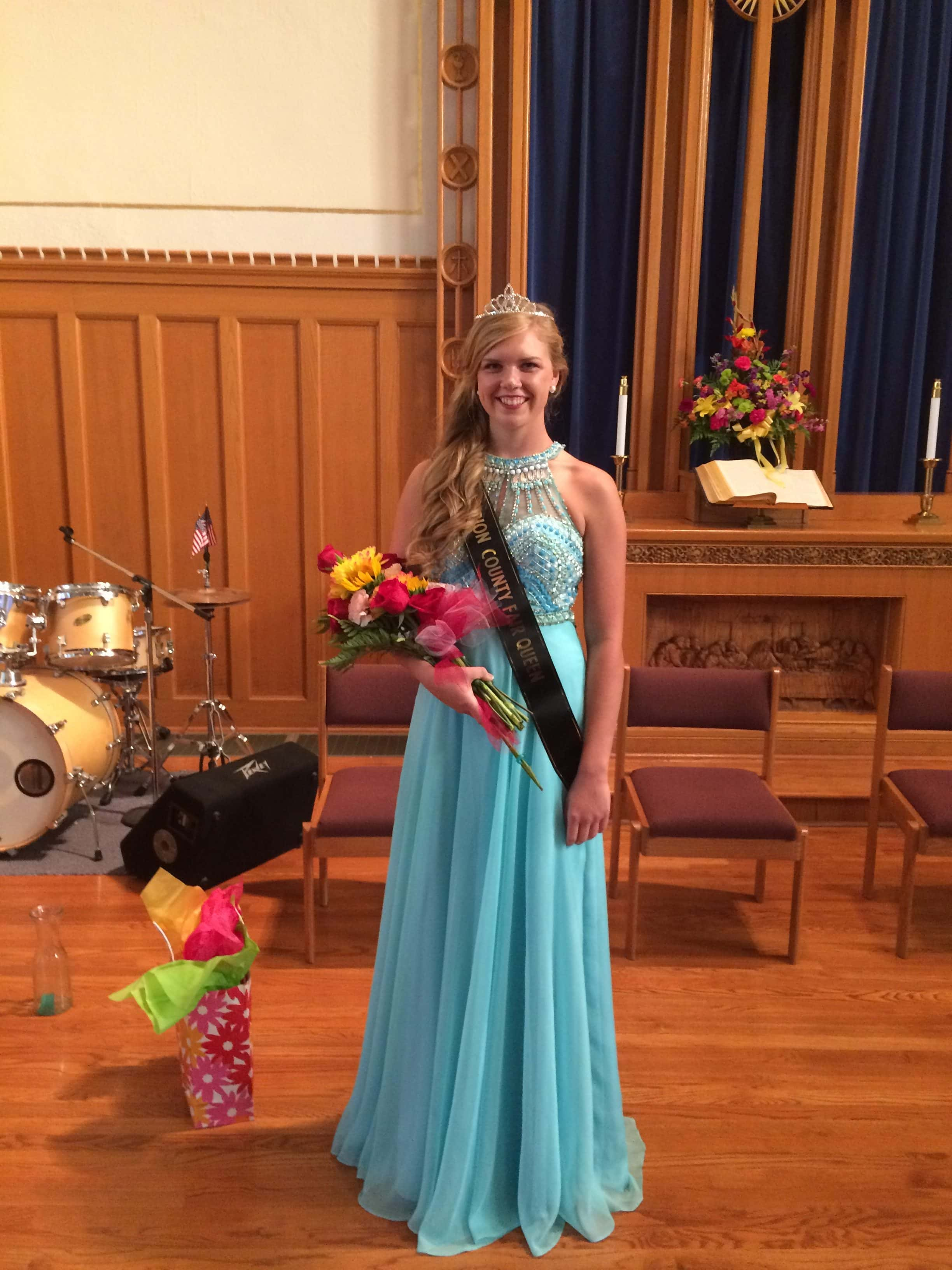 Paige Anderson of Pella will reign as Queen during the 2016 Marion County Fair.
The newly crowned royalty tells KNIA/KRLS News as a little girl she admired the fair queen, and is proud to be selected for the role this year.
While it may seem like speaking and performing comes easy to the recent Pella High graduate, she has overcome a great deal of hurdles through her childhood to get to this point. Anderson has battled through learning disabilities that affect her ability to read, memorize, and communicate–but she hopes to not be contained or defined by those labels.
"I don't want people to see me as that person who can't read out loud in the classroom or something, I want people to see me as the person who enjoys working with horses, someone who loves to give little kids rides around the neighborhood," she says. "I want to be the person who wants to make other people happy with the hobbies that I enjoyed doing."
"I don't let just those little things stop me from doing the things I want to achieve."
She says there is some benefit to the challenges she faces–Anderson believes it's made her a more creative person and allowed her to explore the arts, and she'll be displaying her works at Dyer-Hudson Hall.
Queen Anderson will represent the county at the State Fair and participate in various events at the Marion County Fairground.