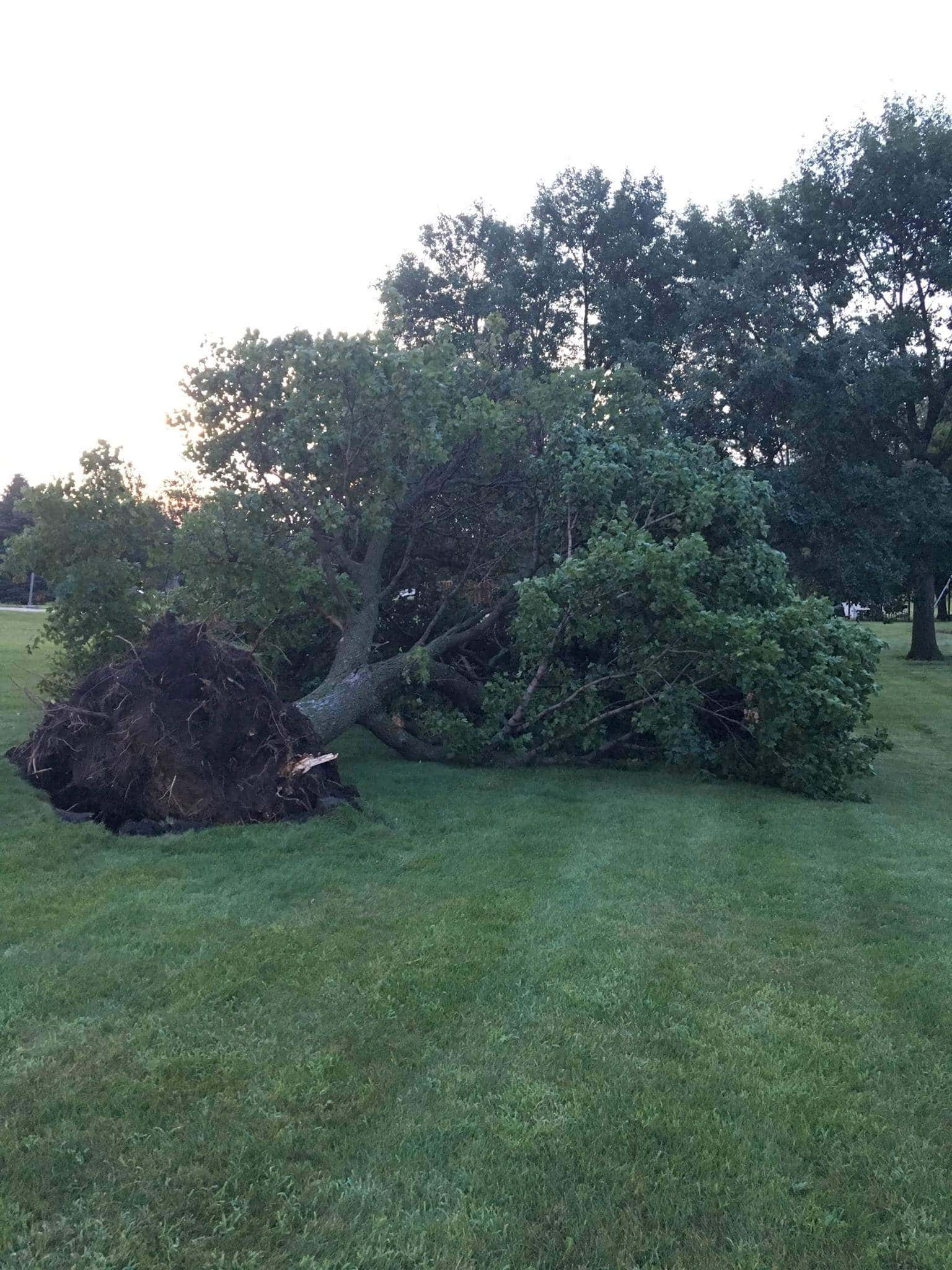 Late evening storms triggered by a passing cold front prompted severe weather warnings in the area late Thursday.
The KNIA/KRLS Severe Weather Action Team was live at 9:20 p.m. for a warning affecting an area primarily northeast of Pella and Otley. Six staff members were at our studios in Knoxville and Pella with live updates, and the WeatherEye Weather Center called in live updates.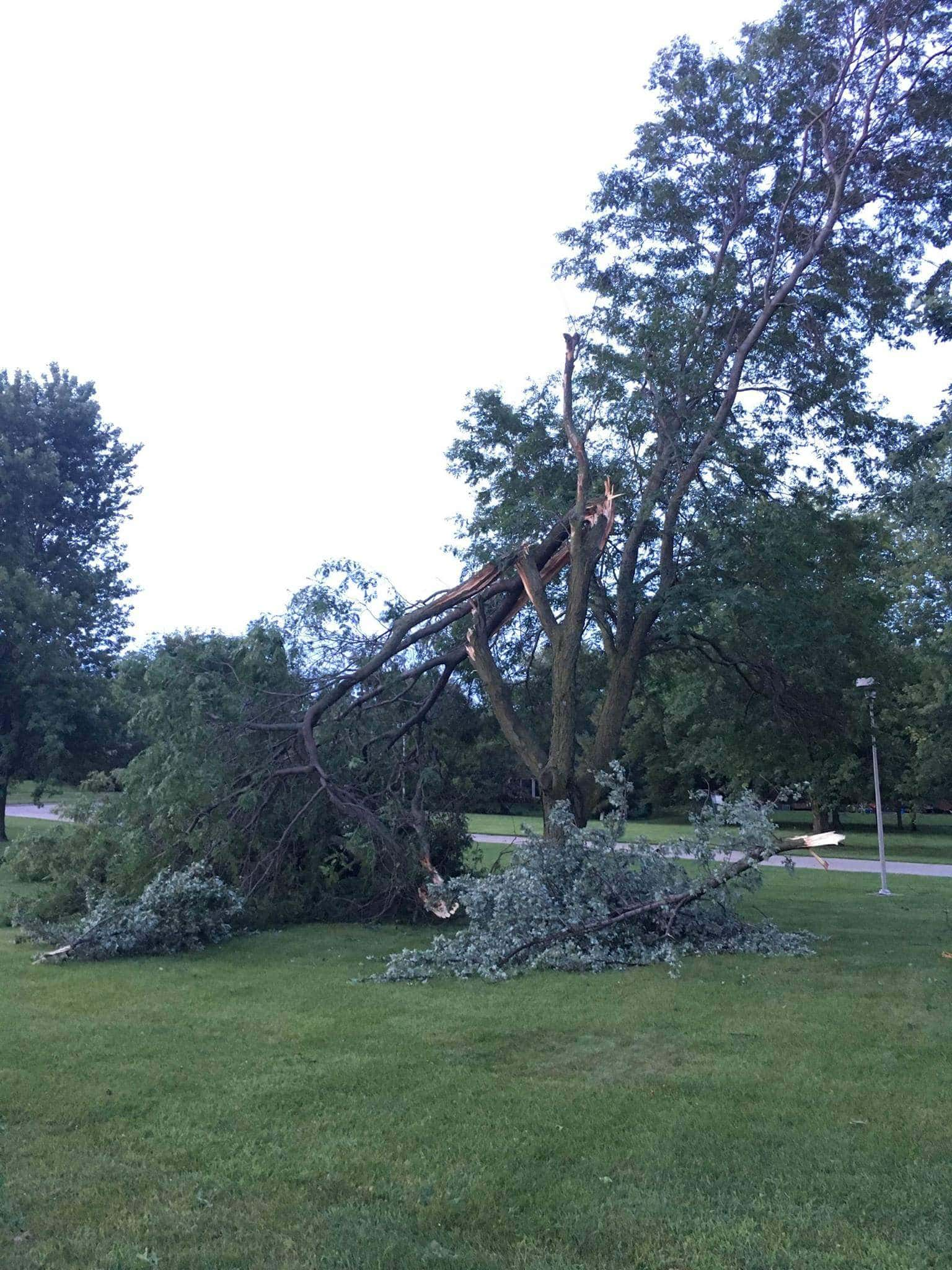 Extensive damage was reported on the campus of Christian Opportunity Center, with trees uprooted and split on their campus in Pella. No injuries were reported.
Severe thunderstorm warnings were also issued in Jasper and Mahaska Counties earlier in the evening.