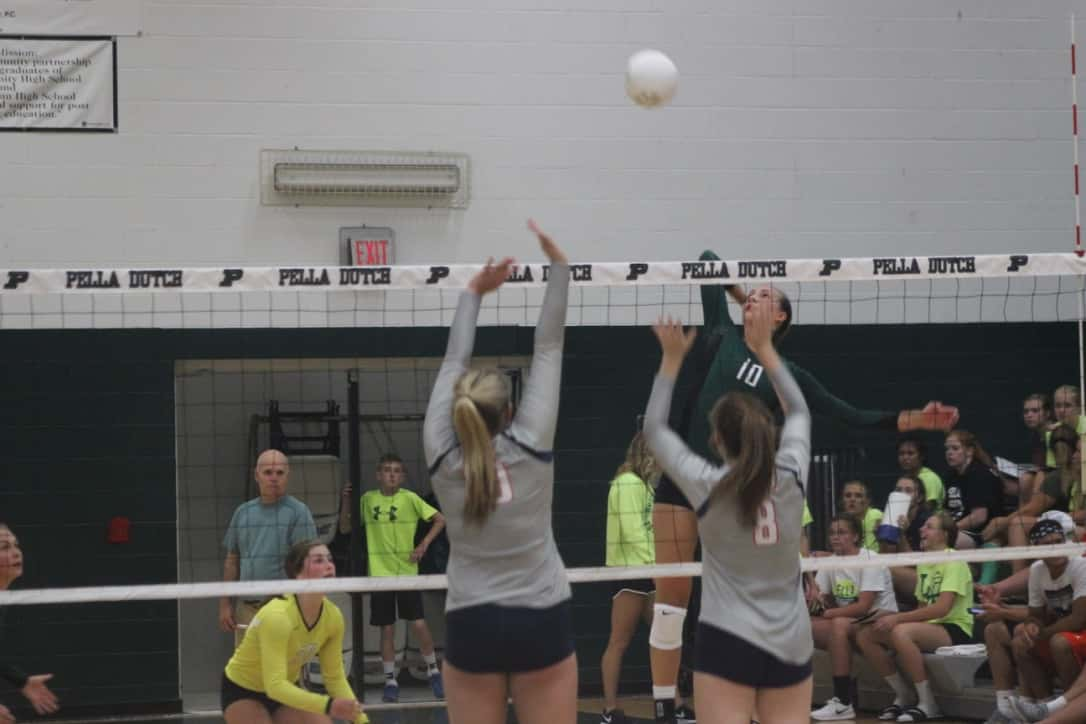 It didn't take long for the Pella High volleyball team to confirm our suspicions – it's going to be a special year. The 2nd-ranked Lady Dutch opened the 2016 campaign at home last night with a 25-11, 25-10, 25-18 victory over Ballard.
Coach Catie Brand says that it was a great start for her club.
"We were able to put some offense into play that we've really been working on this preseason – so that was great to see. Our block was a presence throughout the night, which is something we know is going to be a strength of ours this year. And we are continuing to be aggressive with our serve. We want to disrupt what the other team wants to do, and I feel like we did that a lot with our serve tonight."
Emily Holterhaus was 11-of-24 hitting with no errors, and added six service aces on 26 attempts, with just one error. Natalie Meyer was next on the hitting charts with five kills. Kiki Pingel dished out 22 assists and added 10 digs.
The Lady Dutch are at the Bondurant-Farrar tournament on Saturday, where they will play a whopping six matches. They'll then head to Grinnell on Tuesday night to open Little Hawkeye Conference play.