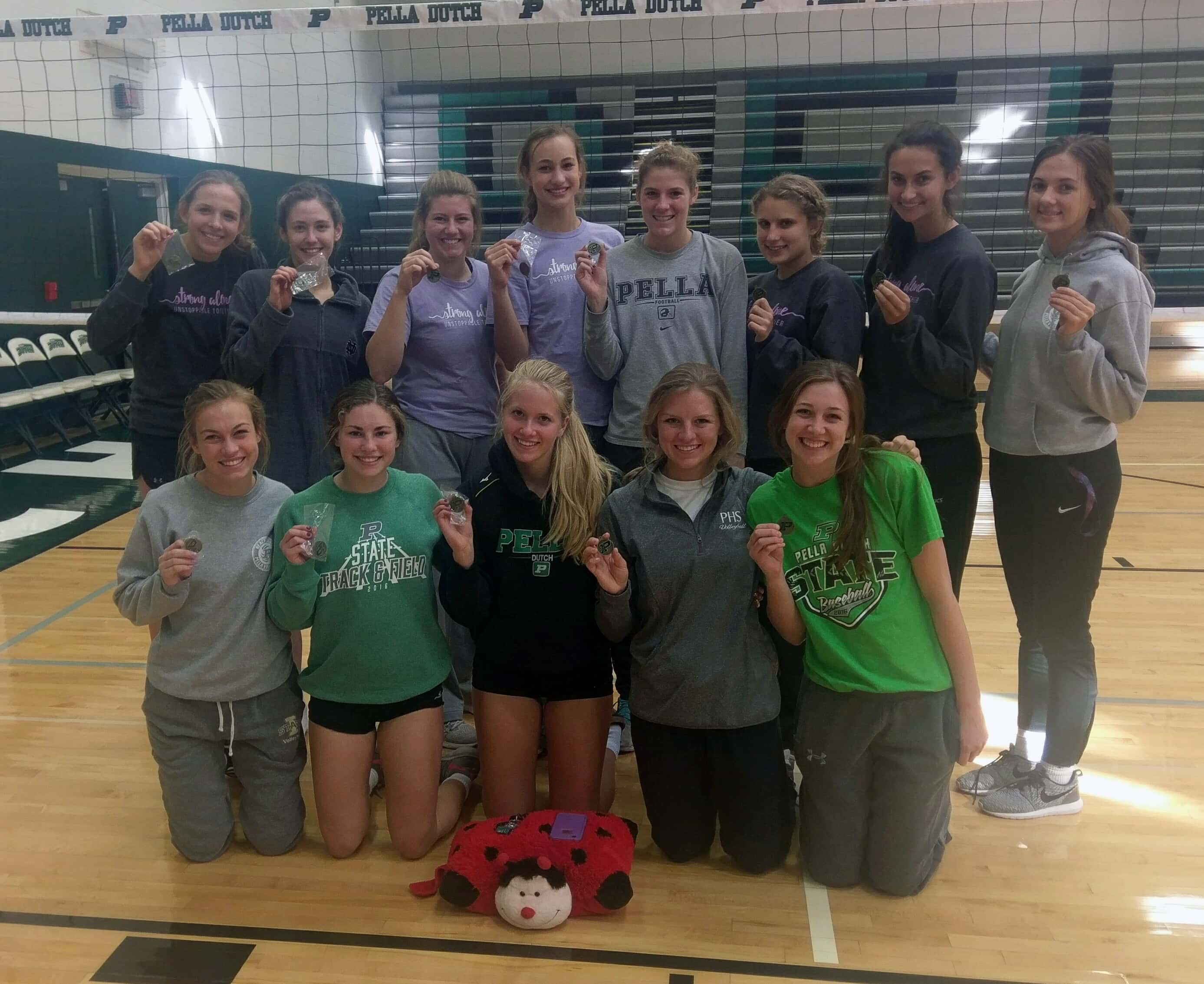 No. 1 Pella defended their home floor with little trouble in a clean sweep of their own home volleyball invitational Saturday.
The Lady Dutch invited PCM, Knoxville, ADM, Greene County, and Mediapolis to compete.
Head Coach Catie Brand says she continues to be impressed overall with how the team is playing this late in the regular season.
"It went really well, we like having a tournament at home, we had a great crowd today and there were a ton of people watching, and we just set the tone from the beginning of the day that this is our gym and our house and we're going to play a certain level of volleyball all day, and we did that," Brand says.
PCM and Knoxville played against each other in the only three set match of the tourney–with the Panthers earning the victory, which also represented the only match win between the two schools.
All three local teams will play home games on Tuesday: Pella (29-4) has DCG to try and finish the conference season undefeated, Knoxville (2-28) will take on Clarke, and PCM (4-22) competes against CMB.
OVERALL STANDINGS – LADY DUTCH INVITATIONAL:
Pella: 5-0
Mediapolis: 4-1
ADM: 3-2
Greene Co: 2-3
Knoxville: 1-4
PCM: 0-5
ADM over PCM 21-9, 21-15
Knoxville over PCM 21-16, 14-21, 15-7
Mediapolis over Knoxville 21-5, 21-10
ADM over Greene Co. 21-17, 21-19
Greene Co over PCM 21-6, 21-15
Mediapolis over PCM 21-8, 21-6
Greene over Knoxville 21-12, 21-15
Pella over Knoxville 21-9, 21-9
Mediapolis over Greene 21-12, 21-17
Pella over ADM 21-11, 21-12
Pella over PCM 21-11, 21-6
ADM over Knoxville 21-13, 21-10
Pella over Greene Co 21-15, 21-13
Pella over Mediapolis 21-11, 21-16
Mediapolis over ADM, 21-16, 22-20