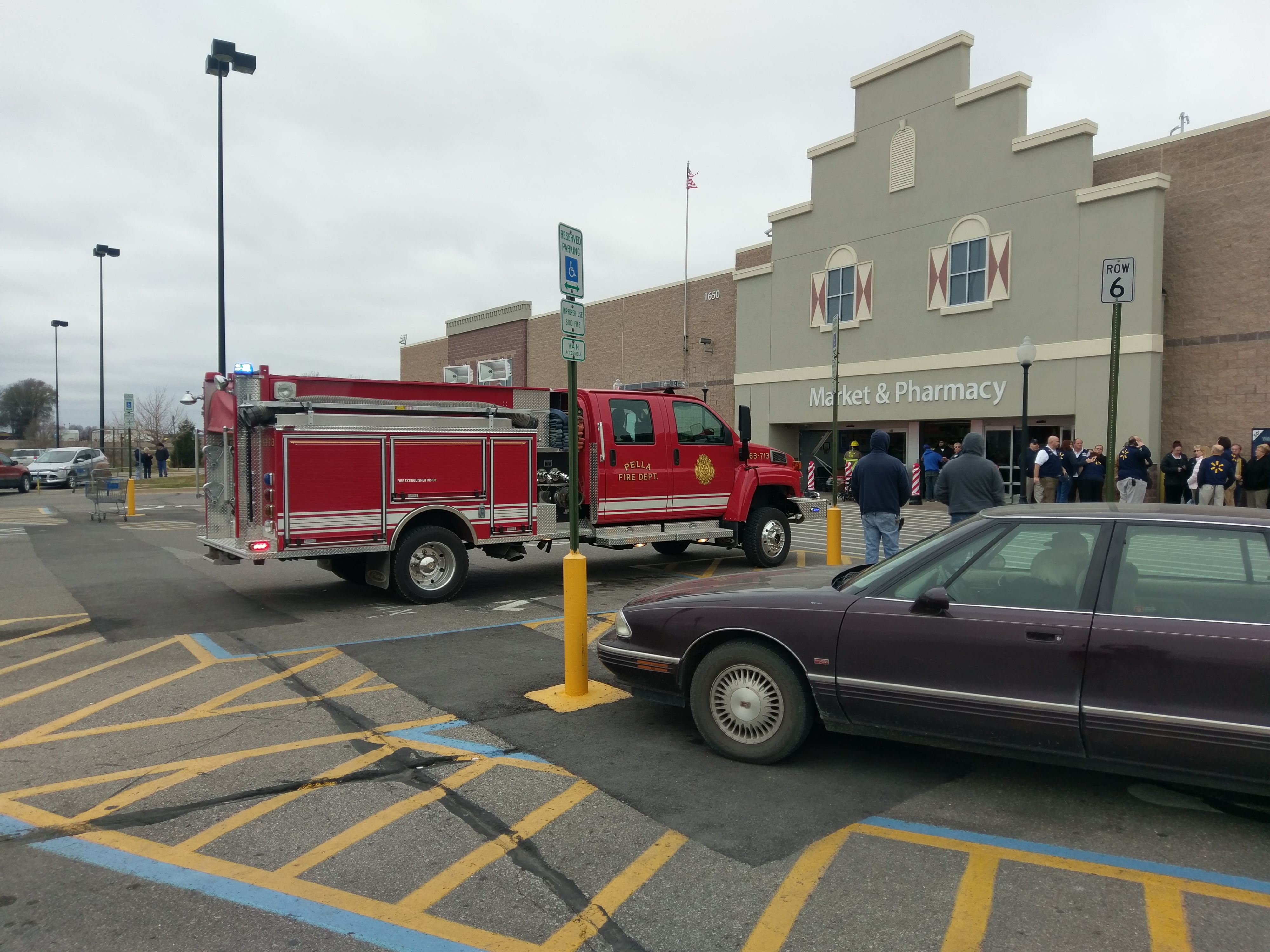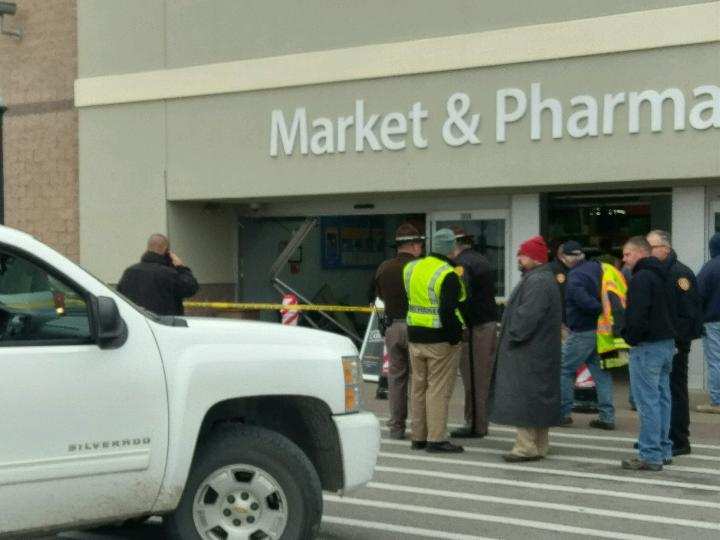 A pickup truck crashed through the front door of the Pella Walmart this morning.
There were several injuries and officials have now confirmed three fatalities. The driver was among those injured. Witnesses say the truck went through the front door at full speed at approximately 9:54 a.m. and crashed in the produce section. The store has been evacuated and remains closed, as people are urged to avoid the area. Extensive damage was reported inside as well. Investigators say the crash initially appears to be accidental.
Pella Police Chief Robert Bokinsky tells KNIA/KRLS News officers immediately responding had to manage a chaotic scene.
"It was immediately apparent to the first responders that we were dealing with a mass casualty, and as expected, they engaged in life-saving measures with those that were most severely injured," he says. "But they also called for help immediately."
Pella Ambulance, Pella Fire, Pella Rural Fire, Pella PD, Marion County Sheriff's Deputies, Knoxville Fire and Rescue, the Iowa State Patrol and Marion County Emergency Management were on scene. The Iowa State Patrol is investigating.
KNIA/KRLS has received the following statement from Charles Crowson, Senior Manager of Corporation Communications at Walmart:
"We're heartbroken by what appears to be a tragic accident. Our focus right now is on our associates, customers and gathering information. We will continue working closely with law enforcement and emergency responders."
Don French of Knoxville, a Walmart employee who was doing personal shopping in the store when the crash occurred tells KNIA/KRLS News bystanders moved quickly to comfort the wounded, using pillows and whatever other items they could get from store shelves to help.
French praised first responders for their speed and compassion. He asked everyone for their thoughts and prayers for all those affected and particularly everyone in the Walmart family. KNIA/KRLS will continue to follow this breaking news story. If you witnessed the crash, please contact the Pella Police Department at 641-628-4921.
UPDATE: In light of the tragic accident at Wal-Mart, they will be hosting a 15 minute community prayer gathering tonight at 6pm at First Christian Reformed Church at 914 Liberty Street in Pella.
Live streams:
KNIA http://rdo.to/KNIA
KRLS http://rdo.to/KRLS