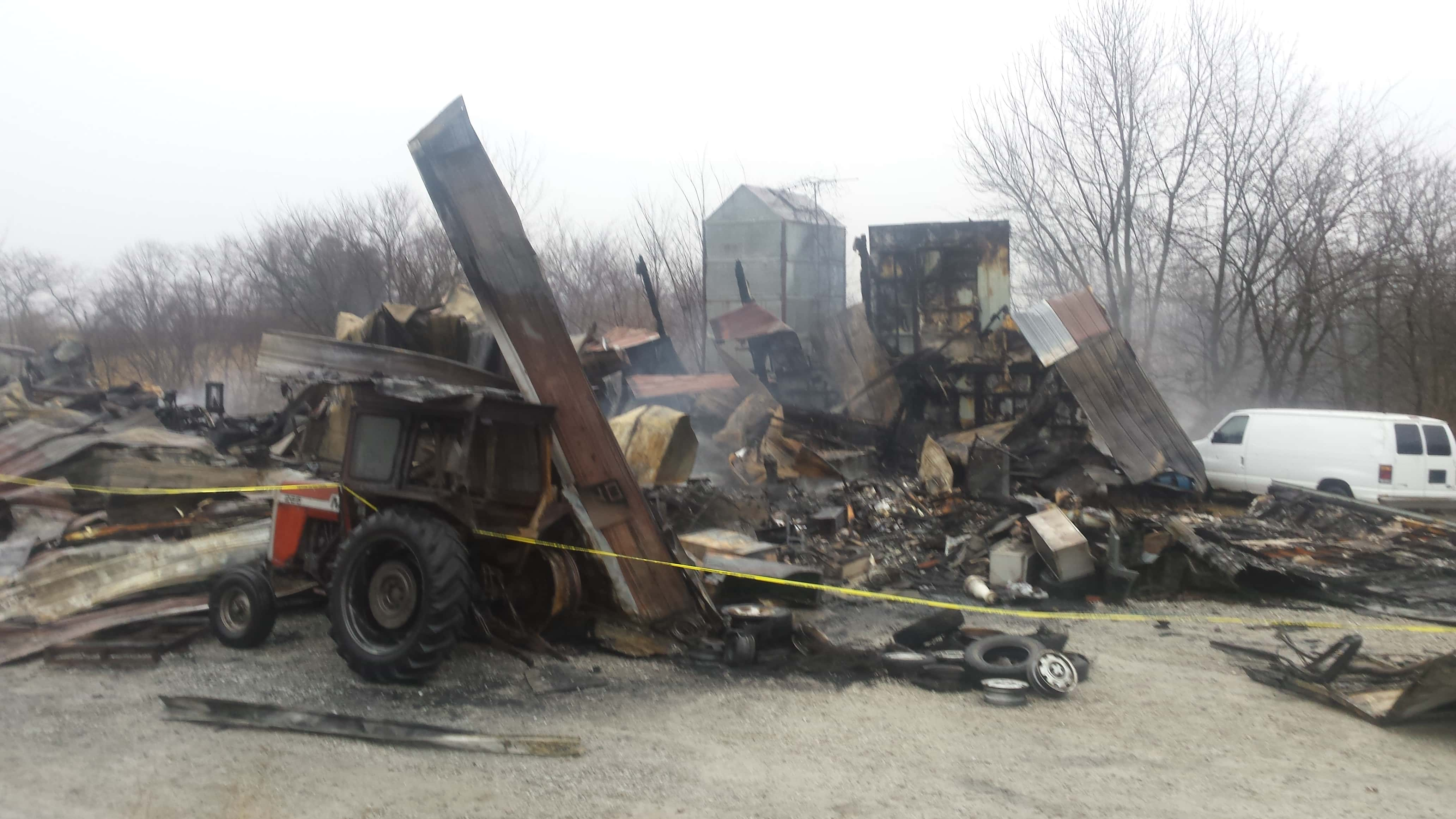 A fire at Lambirth's Trucks and Parts in Attica last night drew fire departments from around Marion County.
Witnesses reported multiple explosions, possibly from gasoline and other flammable materials in the shop and that one individual jumped out of an upper story window and another attempted to catch the jumper. The fire began just after 8:00 p.m.
The Marion County Sheriff's Office reports a person was trapped inside the building, but was able to make it out just before deputies arrived on scene. Two people were injured and transported by ambulance. One person was transported to Knoxville Hospital and Clinics and later on to the University of Iowa Hospital burn unit, where they are listed in stable condition. The other person was transported to Pella Regional Health Center and later released.
Indiana Township Fire Department, Knoxville Township Fire Department, Columbia Fire Department, Bussey Fire and Rescue, Melcher-Dallas Fire Department, Pella Fire Department, Knoxville Rescue and the Marion County Sheriff's Office all responded to the scene of the fire. The fire is currently under investigation by the Marion County Sheriff's Office and the Iowa State Fire Marshall's Office.