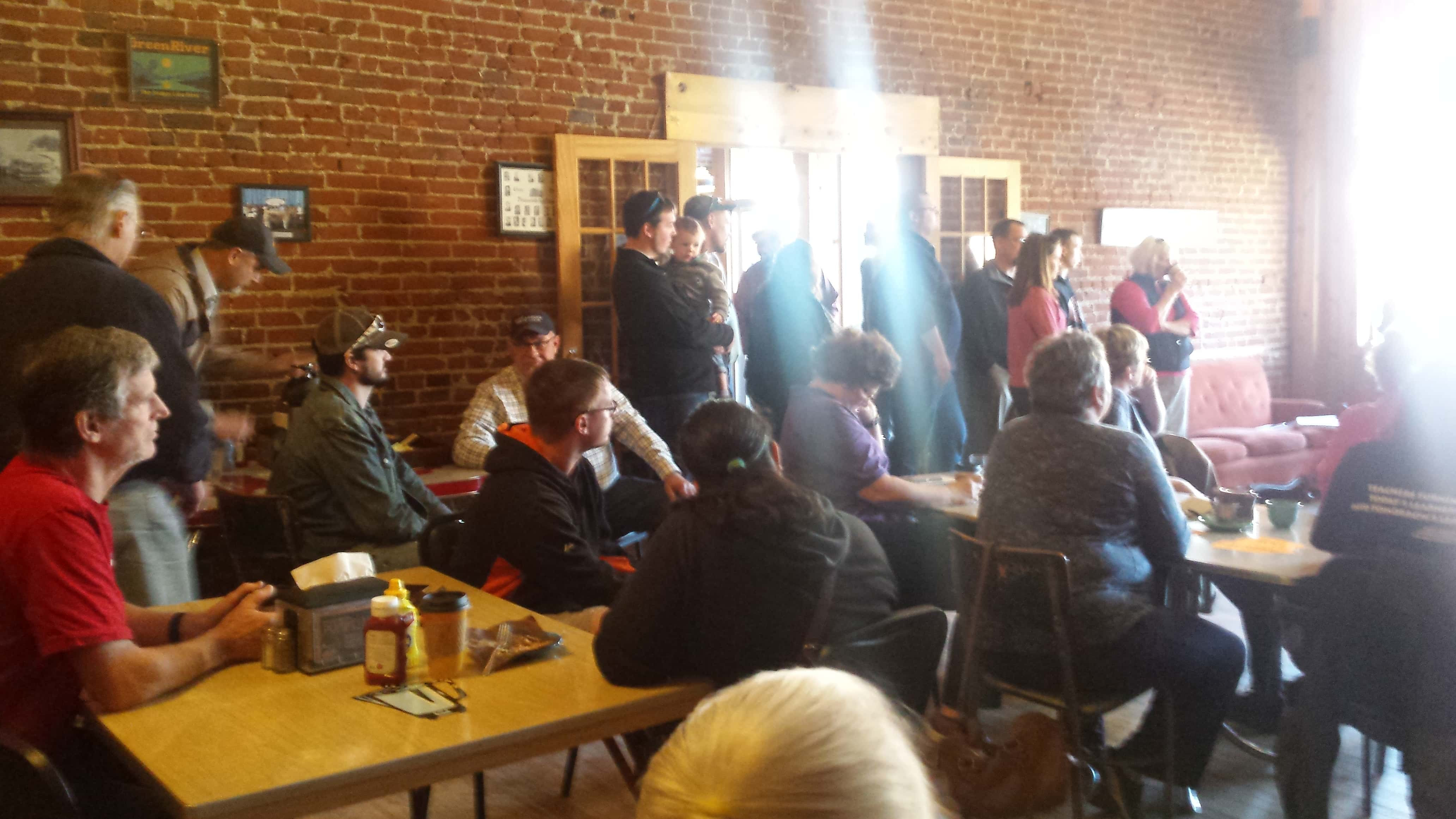 A standing room only legislative town hall meeting held Saturday at Smokey Row in Pleasantville by Senator Amy Sinclair and Representative Greg Heartsill grew heated after Senator Sinclair spent the first ten minutes summarizing new controversial legislation that strips public employees of rights to bargain on any issue beyond wages.
Pleasantville High School teacher Barbara Persoon interrupted Sinclair and told the Senator if she had lectured in her classroom the same way Sinclair summarized the new legislation, she would have been tossed out of her classroom. Persoon wanted to know why Senator Sinclair had not told constituents about the bill until after the new collective bargaining law was established.
Support for pending pro-life legislation was offered by approximately ⅓ of the audience as a round of applause was given when the pending legislation was announced.
Also discussed were School Savings Accounts, or vouchers, that would potentially allow some or all of the approximately $6,600 per child that currently flows into public schools to follow a child into private or home schools. Tom Roff, Principal at Pleasantville Elementary School tells KNIA/KRLS News that a conflict of interest exists if legislators who have children, or other family members, who are enrolled in home or private schools profit directly from this legislation. He says homeschoolers are over-represented in the legislature. Roff says only 2% of children in Iowa are homeschooled but anywhere from 25-29 legislators have their children home schooled or have direct contact with home schooling, and Roff believes that's a conflict. Representative Heartsill tells KNIA/KRLS News that it is difficult to assess whether or not there is a potential conflict of interest without looking at a specific bill.