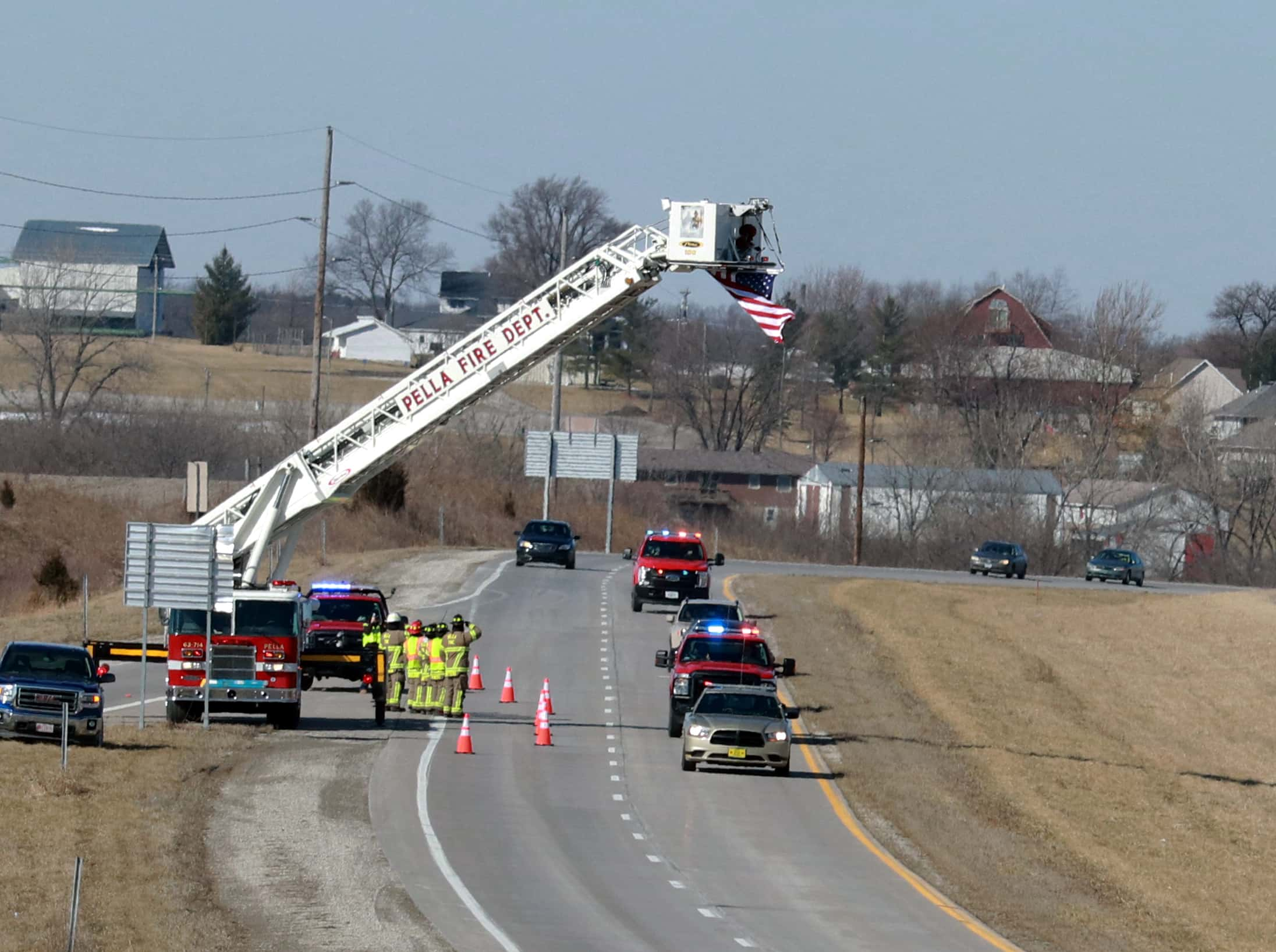 The Pella Fire Department paid their final respects to a West Burlington firefighter killed in a fatal crash on Highway 163.
James Franciskovich, 52, died as a result of injuries suffered in a rollover at mile marker 46 east of Pella Friday night.
Pella Fire Captain Randy Bogaard tells KNIA/KRLS News the Pella Fire Department set up trucks on the Clark Street overpass Sunday morning and stood to salute their fallen brother just miles away from where his life ended as he headed to his final destination.
"We set the aerial up just west of Clark Street with a flag hanging down from the basket over the lane of traffic, and then we had a line of firetrucks with lights flashing on the Clark Street bridge, and we were all standing at full salute as they went through," Bogaard says.
The Pella Rural Fire Department was among the agencies responding to the crash involving Franciskovich and two other firefighters–Carrie Ellen Falcon and Shane McCampbell, who suffered minor injuries. Bogaard says it was a difficult rescue for those at the scene.
"We are definitely a brotherhood and that's a lot bigger than just our department–that's all departments linked together in that way," Bogaard says. "For us, it probably hit even harder because our people responded to the accident scene itself, it was in our jurisdiction."
"Our people knew right away that they had firefighter victims and that changes your perspective on the accident, that's for sure."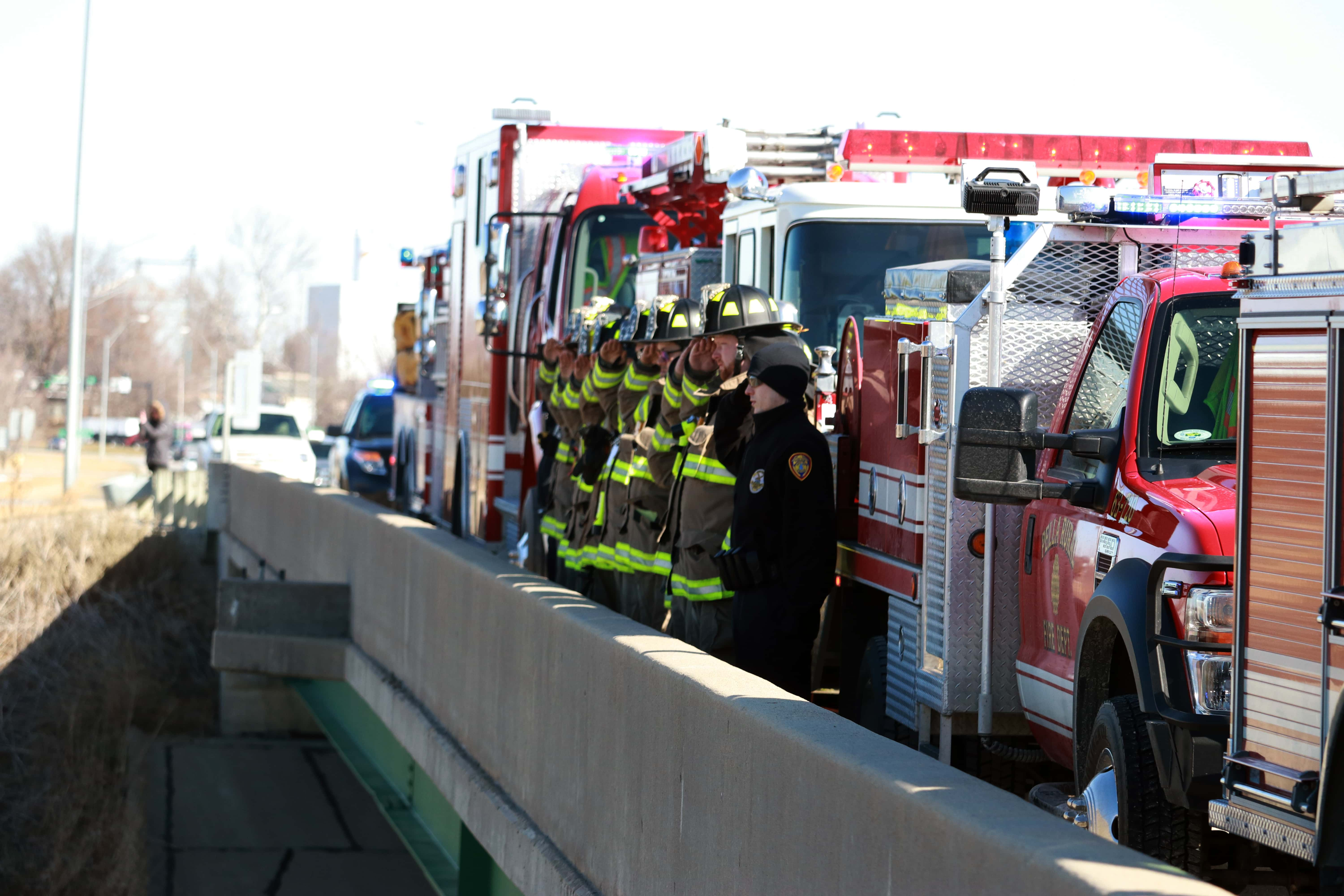 Pella Firefighters were joined by Pella Police officers on the Clark Street bridge, and agencies along Highway 163 also paid their respects as the West Burlington Fire Department escorted Franciskovich to his final resting place. Bogaard says many in the department were overwhelmed emotionally as the procession passed through.
"Upon reflection, we realize that could have been any of us," he says. "This gentleman was on his way to fire school like so many others did and got there safety, and yet he didn't.
"It could have been any one of us–we know that, life can be very fragile."