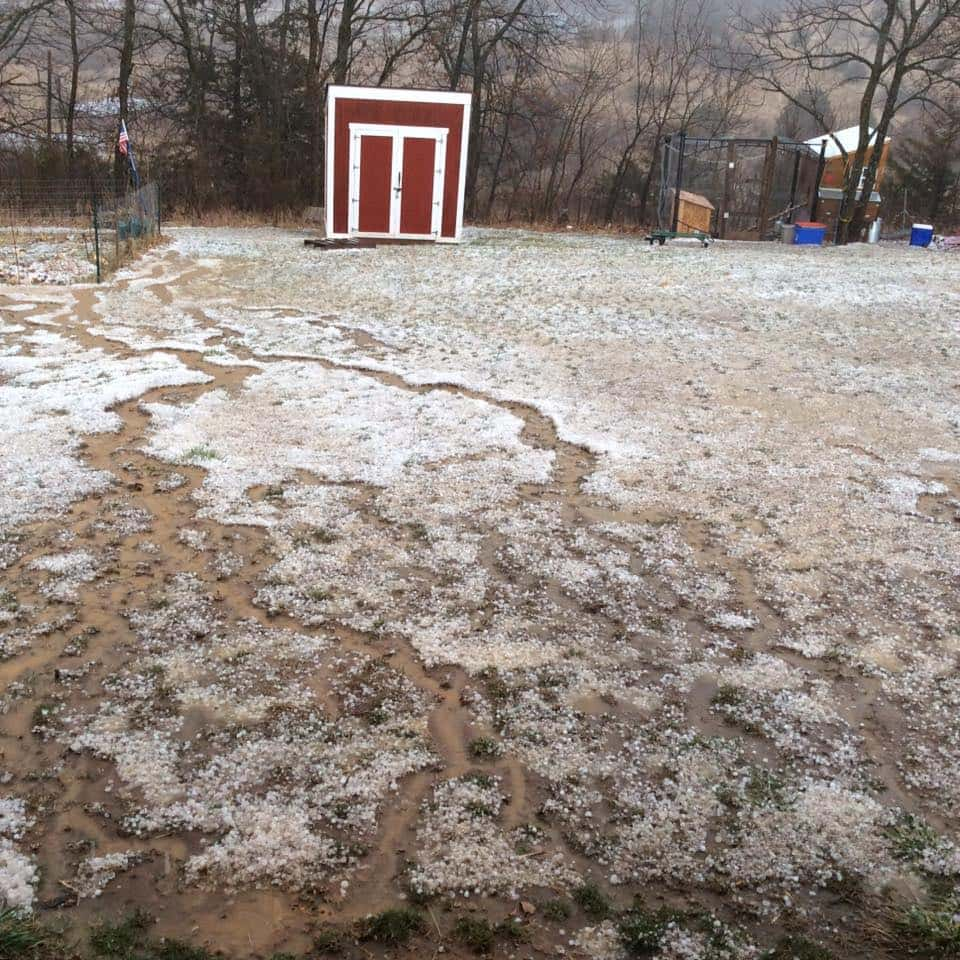 Photo of hail near Melcher-Dallas by Michelle Clatt Doty

The warmest February on record ended with a severe thunderstorm warning throughout parts of Marion County today.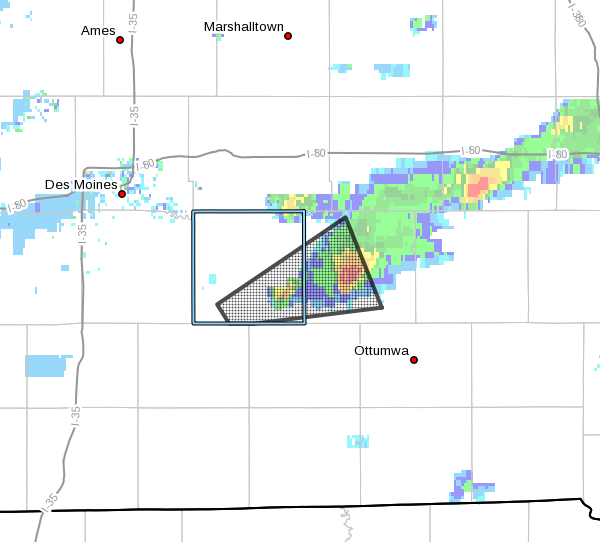 At 4:00, a warning was issued for east central Marion County and western Mahaska County as a storm fired up ahead of a cold front.
The KNIA/KRLS Severe Weather Action Team was live on the air with four broadcasters in Knoxville and Pella and had live reports from the WeatherEye Weather Center for the unanticipated February severe warning, and additional staff was assisting by gathering reports and receiving calls from officials.
Small hail was reported east of Melcher-Dallas as a thunderstorm passed through the affected area just before 4 p.m..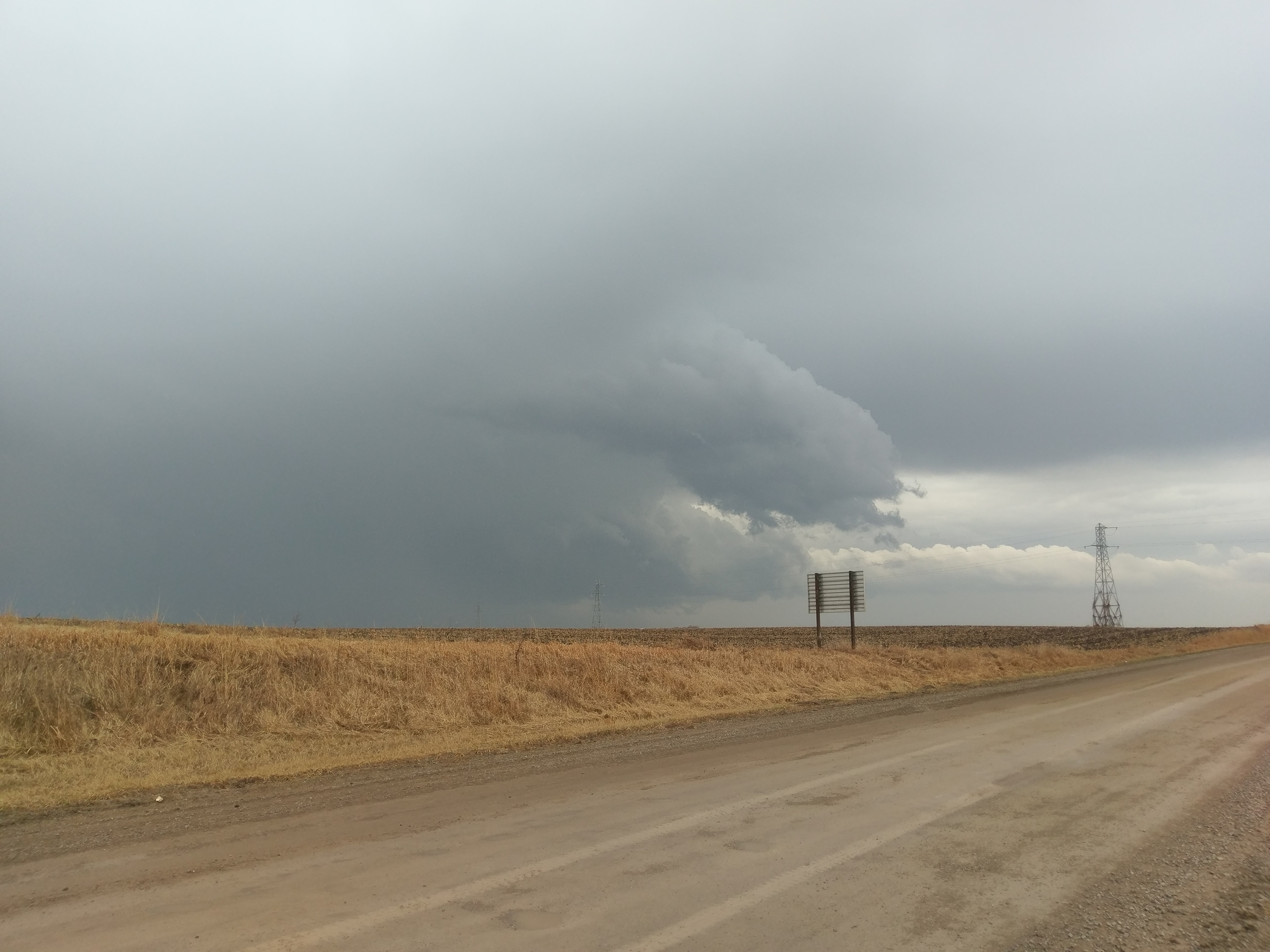 February ended as the warmest in Marion County on record, with an average of 49.9 degrees, according to climate data provided by the National Weather Service.