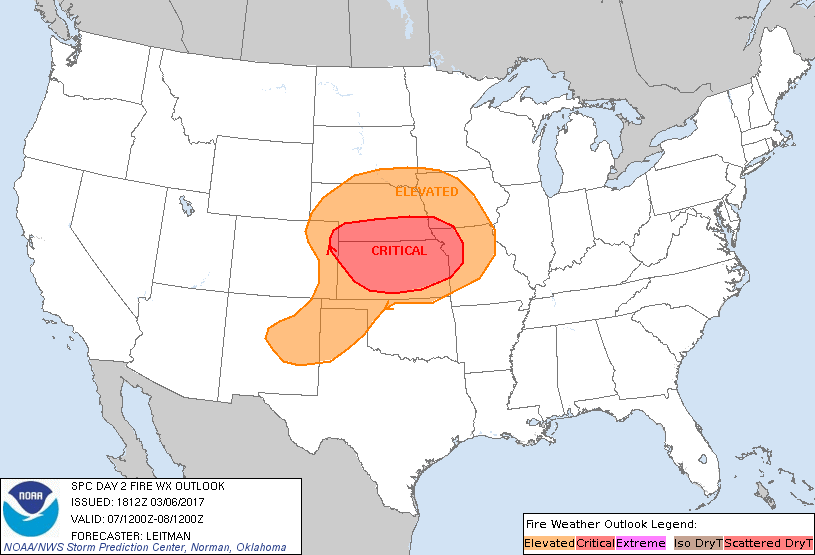 An enhanced risk for fires spreading will exist this afternoon.
A Red Flag Warning is in effect from 11 a.m. to 6 p.m. for all of Central Iowa.
Winds from 35-45 MPH are expected with humidity levels dropping below 30 percent. Outdoor burning or working with hot machinery in a field is not recommended, as flames will likely spread quickly.