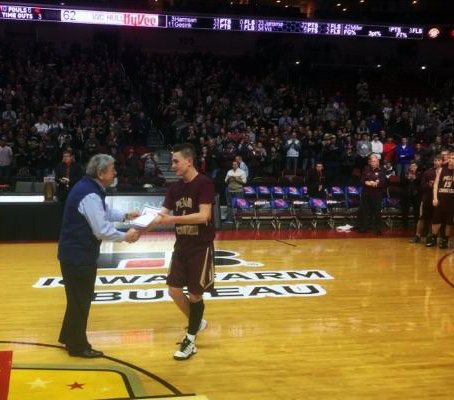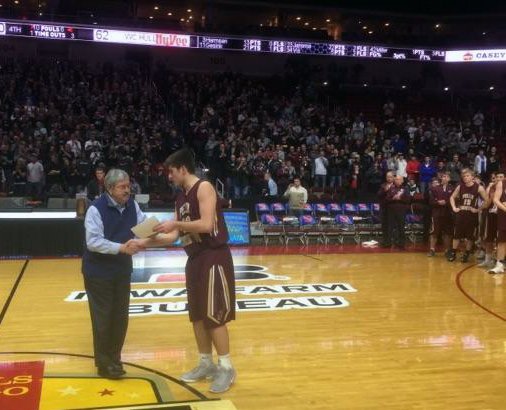 Despite falling just short of earning a championship, Pella Christian's two best players were recognized for an incredible week in the Class 2A State Tournament.
The Dynamic Duo of Point Guard Levi Jungling and Forward David Kacmarynski were selected to the Class 2A All-Tournament team following the Eagles 62-50 loss to Western Christian in the state finals Friday night.
Levi Jungling finished his career as an Eagle with a week to remember, averaging 18.7 points per game in the tournament, including an incredible 31 point performance against Kuemper Catholic, fueled by his six-of-nine threes in the semifinals round. He also hit 19 of 20 free throws attempted over the course of the tournament.
David Kacmarynski was a steady hand and made key plays all week despite racking up 12 fouls and fighting for space against some of the tallest post players in Class 2A. Kacmarynski averaged just under 10 rebounds per contest.
Both received their medals from Governor Terry Branstad. Pella Christian finished as runners up in the Class 2A state tournament, their 3rd straight top three finish.