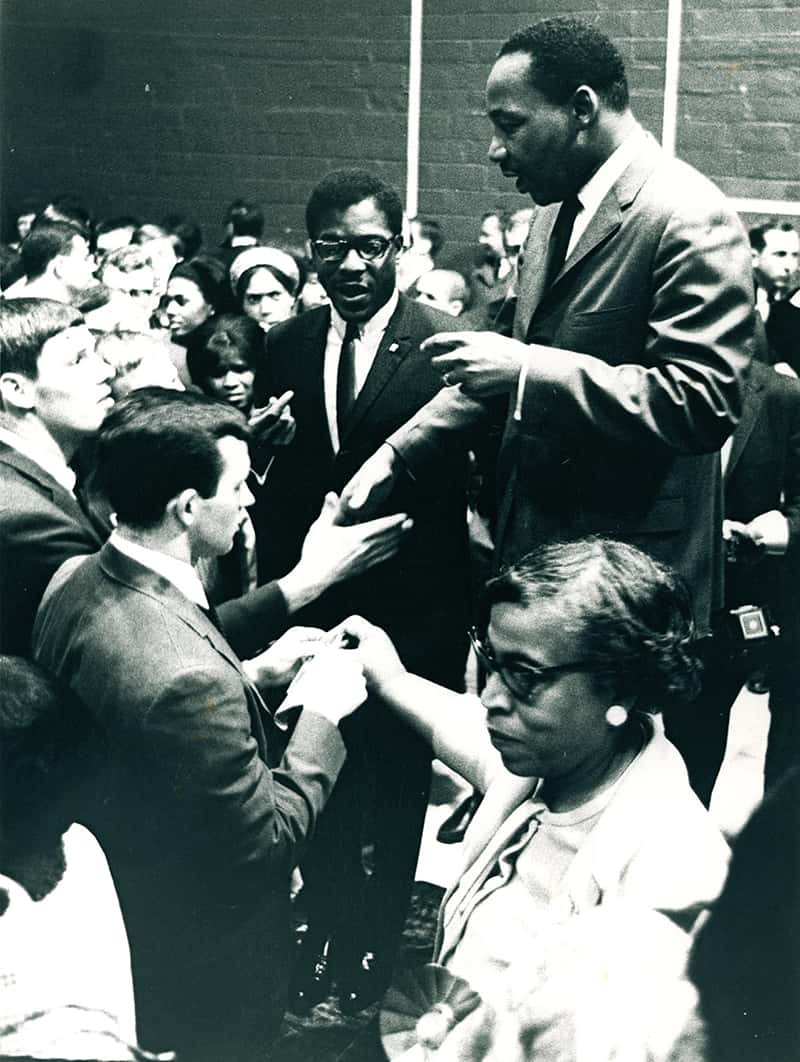 Central College is marking the 50th anniversary of Martin Luther King Jr.'s address on campus next week Assistant Dean of Students.
T. Todd Masman says the college has planned several events to honor King's legacy and vision, as well as celebrate ways that Central participates in ongoing efforts toward social justice.
Jacqui Patterson, NAACP Environmental and Climate Justice Program director, will be in residence March 20-21. Her address, "Dr. King's Beloved Community," is free and open to the public at 11 a.m. March 21 in the Upper Chapel. Patterson will speak about community leadership toward human and civil rights, including environmental injustices that disproportionally impact communities of color and low income areas in the U.S. and around the world.
Charles Pearson, project manager and historical researcher for the Iowa Civil Rights Trails Project, will also present a community event at Central March 21. Pearson will lead a discussion about preserving Iowa civil rights sites related to King. Guests will also learn the importance of preserving their neighborhood stories and resources for educational or recreational use. His presentation, "Our History. Our Future: African American Partners in Preservation," begins at 7 p.m. in Maytag Student Center's van Emmerik Studio and is also free to attend.
On Wednesday, Central will dedicate a new display commemorating King's visit to campus. On that date in 1967, King urged more than 1,300 listeners in Central's gymnasium to believe that positive change — and progress toward social equality — can occur through collective action and courageous individuals. A photo and plaque were first hung on campus in 1969, when students marked the first anniversary of King's death with a silent march and memorial service. The new display will be unveiled at noon in Maytag Student Center. Central College president Mark Putnam and guests of the 1967 event will speak during a short program.
"This is a unique occasion," said assistant dean of students T. Todd Masman, "for the college to honor the 1967 visit of Dr. King and challenge ourselves to explore and live up to the ideals which he challenged us to strive for and attain, from social justice to environmental justice to economic prosperity… to truly create a beloved community." The week's events are sponsored by Central's office of the president, student development and sustainability education.