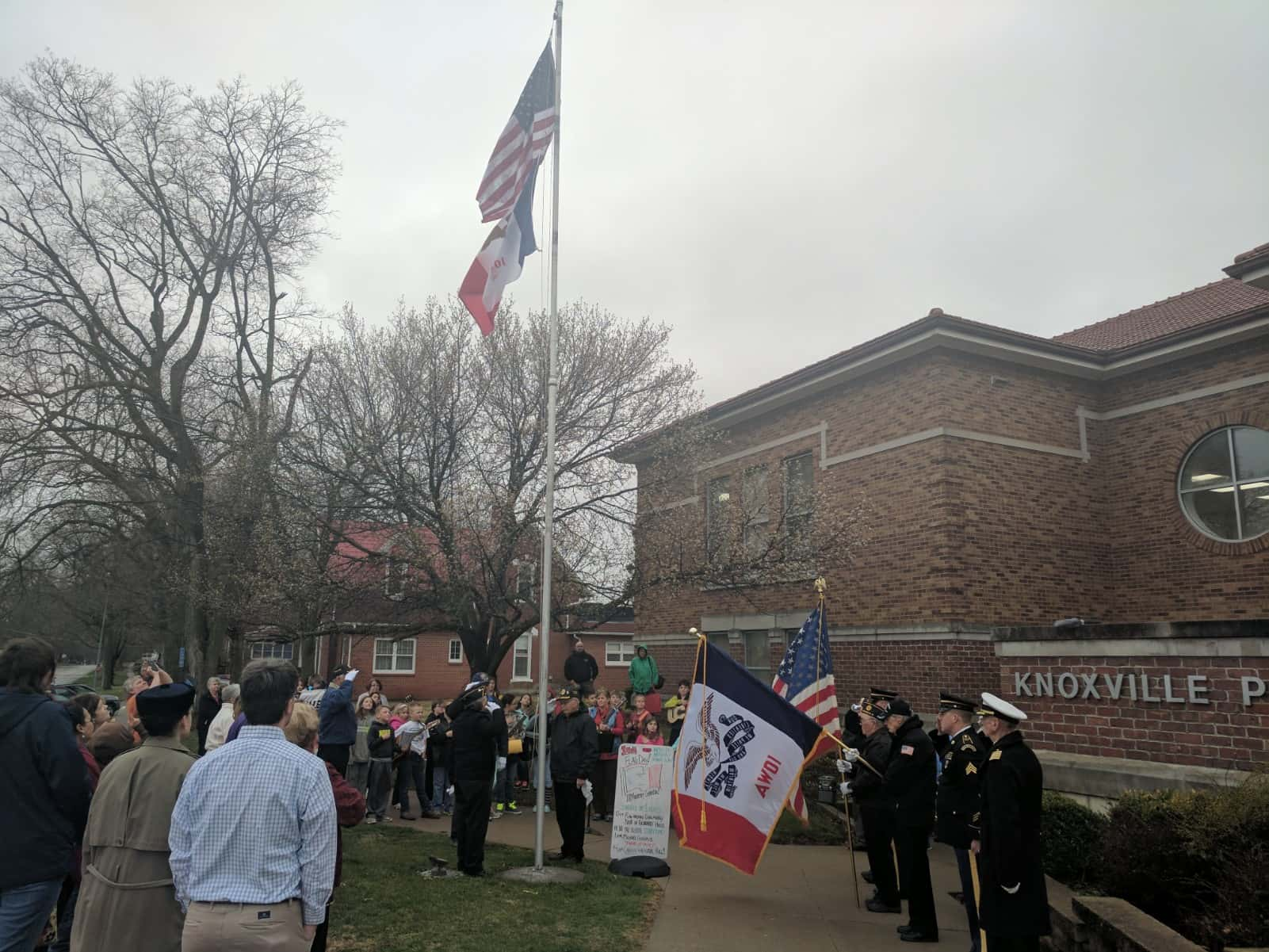 Iowa State Flag Day was celebrated in Knoxville Wednesday.
Knoxville, the birthplace of the Iowa flag held different events throughout the day to help celebrate the important day to Knoxville citizens. The day began with a flag raising ceremony that took place in front of the Knoxville Public Library.
The ceremony featured students from North Star Elementary singing songs as well as a color guard made up of members of the American Legion, VFW and National Guard. Following the flag raising, renowned Iowa author Michael Chapman gave a speech about Iowans of Impact at the library, and a family carnival was held in the evening at Memorial Hall.