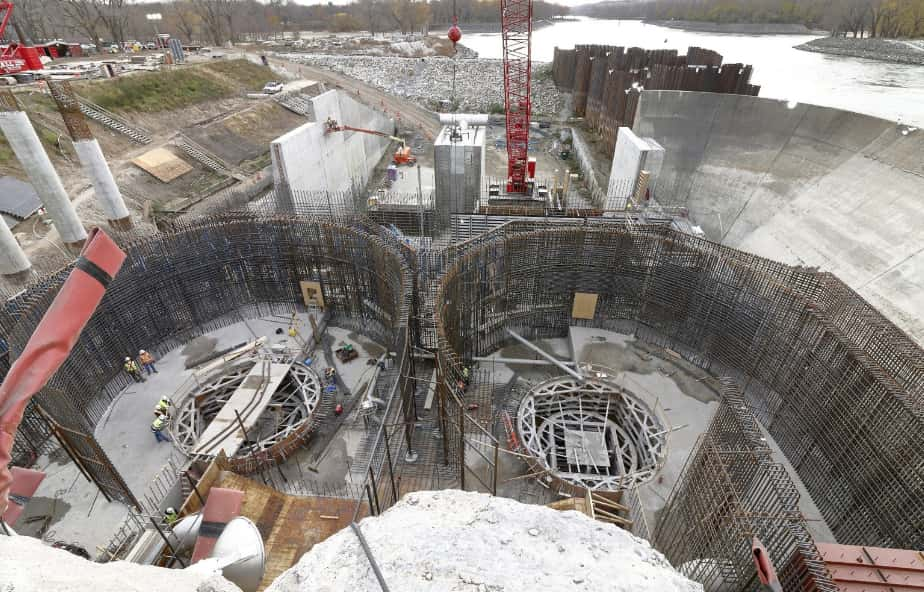 Camping season will soon be here and visitors are making plans to enjoy the Lake Red Rock recreation areas.
Missouri River Energy Services (MRES) reminds everyone that construction of the Red Rock Hydroelectric Project is still under way and the construction zone is not open to the public. Fishermen, campers, and others are reminded to refrain from entering restricted areas near the Red Rock Dam.
"The safety of the public, as well as the construction workers, is a primary concern for MRES and for everyone involved in the project," said MRES Director of Energy Services and Communications Joni Livingston.
The North Overlook picnic area and parking lot currently are closed to the public. However, the U.S. Army Corps of Engineers (USACE) plans to open the North Overlook area in May 2017 for the summer recreation season. Shelter reservations for North Overlook are not available at this time. The North Tailwater Recreation Area will be closed for the duration of the project's construction.
While County Highway T-15 is expected to remain open throughout the spring and summer, MRES asks motorists to use caution and drive slowly through the construction area.
For more information on these and other Lake Red Rock facilities, visit the USACE website.
Crews continue to work on both the upstream and downstream sides of the dam.
"We thank all visitors and travelers for their continued patience and for using caution in the area of the Lake Red Rock Dam," Livingston said.