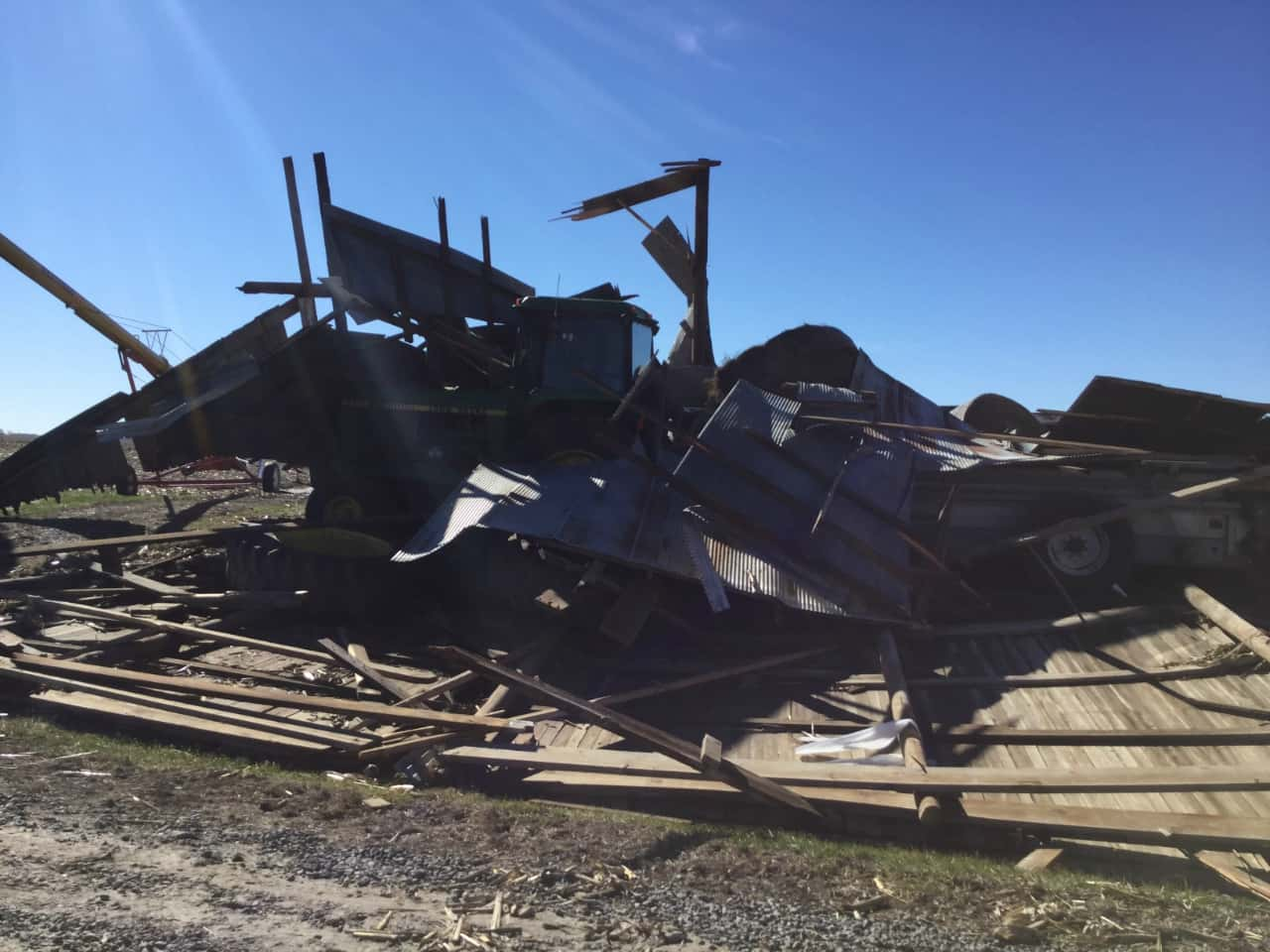 The National Weather Service released an update about the number of confirmed tornadoes reported so far this spring in Iowa.
According to the data, another brief touchdown was reported at 7:47 p.m. during the March 6th, 2017 system, which was determined by a follow up survey conducted by the National Weather Service. The tornado started approximately two miles ESE of Otley and stayed on the ground for five miles. The storm reportedly made its way northeast to the County Road T-14 bridge at the South Skunk River by 7:52 that evening. The storm was rated as a high-end EF-0 storm on the Enhanced Fujita scale, with estimated winds in excess of 80 MPH.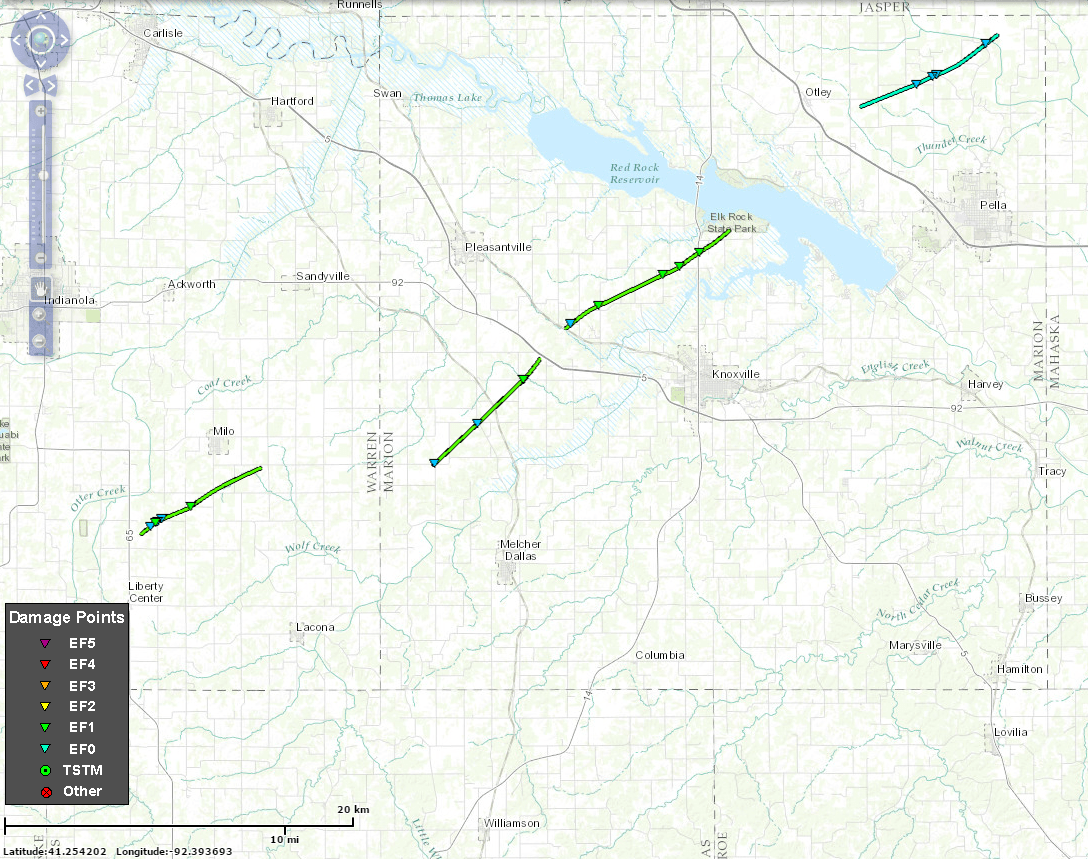 Click image above to enlarge
Several outbuildings and trees were damaged along the path in the northern part of the county. The associated thunderstorm also produced three other tornado sightings causing damage throughout rural areas of Marion and Warren Counties. All three tornado touchdowns were rated EF-1, with estimated winds between 90 and 100 MPH, and were sighted near Milo and west of Knoxville.
In total, 19 tornadoes have been reported so far in 2017; 43 were documented in 2016.