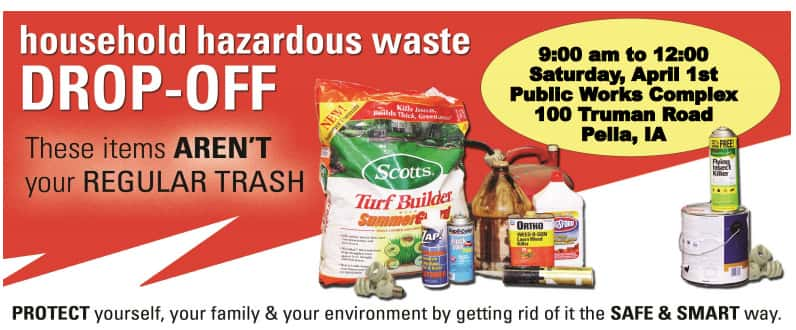 The City of Pella Community Services Department and the South Central Iowa Solid Waste Agency are partnering to help residents dispose of materials otherwise that shouldn't be thrown away.
Jennifer Frampton with the SCISWA says a Hazardous Household Waste Drop Off will be held on Saturday, April 1st from 9 a.m. to noon at the Public Works Complex on Truman Road. Frampton says it's important to keep hazardous materials out of the regular trash cycle.
Find a list of accepted items at Saturday morning's Hazardous Household Waste Drop Off here.