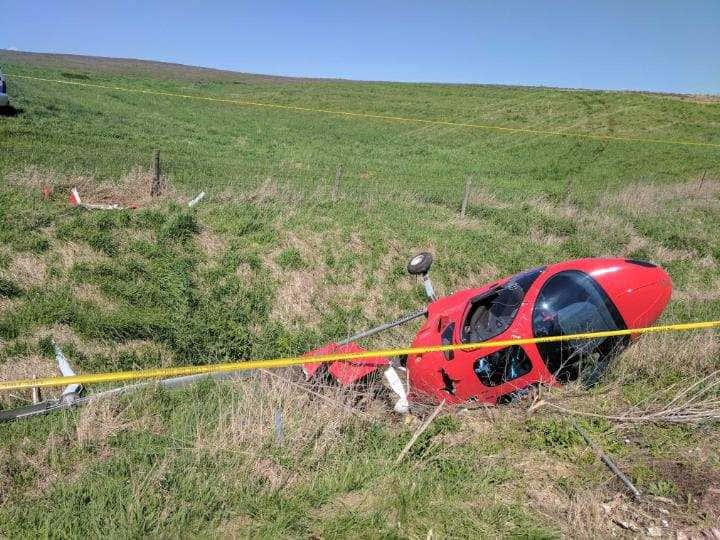 Monday afternoon at approximately 1:40 p.m. emergency crews responded to a scene just south of the Knoxville airport after receiving reports of a small helicopter–which was actually a gyroplane–going down.
Knoxville Fire and Rescue, Knoxville Township Rural Fire Department, the Marion County Sheriff's Office, the Knoxville Police Department, Marion County Emergency Management, and the Iowa State Patrol all responded to the scene.
Two people later identified as pilot Miles Loomis of Des Moines and passenger Jeffrey Lee Jorgenson of Pella were treated by emergency crews and declined to be transported to the hospital. Chief Jim Mitchell with Knoxville Fire and Rescue tells KNIA/KRLS news shortly after takeoff the gyroplane lost power and went down striking a powerline during descent. The powerline sparked a small grass fire that was extinguished quickly by Knoxville Township Rural Fire Department. Dan Van Donselaar, Knoxville Airport Manager, tells KNIA/KRLS News it's always a good day when everyone walks away from an aviation accident. The Federal Aviation Administration has been contacted and will be conducting an investigation.