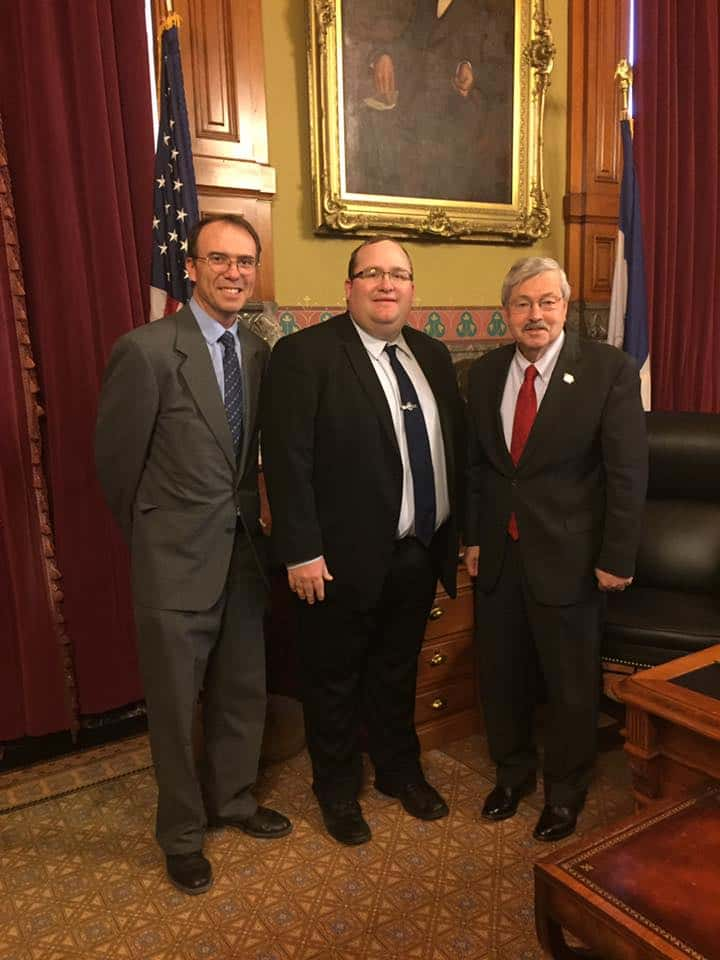 As part of the last bills he will likely sign into law as the state's top executive, Governor Terry Branstad has placed his signature on a bill developed in Marion County.
According to Marion County Attorney Ed Bull, House File 526 makes it a crime to post a sexually graphic photo or video online or to send either to someone else by text or email without the consent of the person pictured.
Detective Justin Bailey of the Pella Police Department brought this then existing loophole in Iowa Law to the attention of the Marion County Attorney's office.
"Marion County Attorney Ed Bull brought it to Representative Greg Heartsill's and Senator Amy Sinclair's attention, and then it went from there and they did the most of work on this," Bailey says. "It was an opportunity to craft a law that protects the citizens of Iowa."
Bailey says these types of cases were difficult to issue charges with due to a lack of updated language in Iowa Code.
With the assistance of Representative Greg Heartsill and Senator Amy Sinclair, the Marion County Attorney's office has worked over the past two sessions to get this law signed.