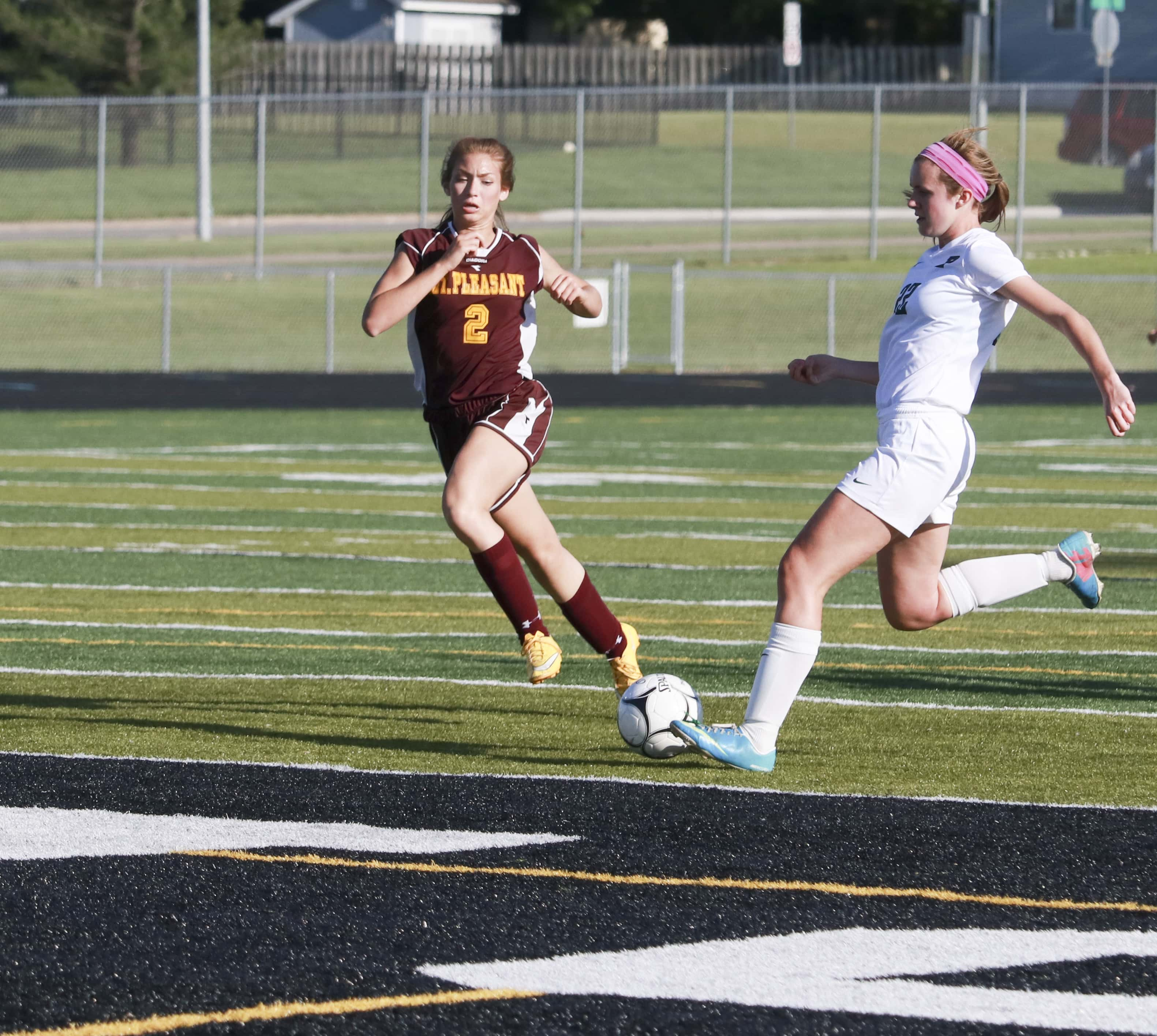 Pella's No. 1 ranked girls soccer team faced little resistance in their Class 2A regional playoff opener, ousting Mt. Pleasant 10-0 in the 44th minute of the mercy-rule contest.
The Lady Dutch blew out of the starting gates in a hurry, tacking on two goals in the first five minutes before out-running Mt. Pleasant on a number of scores to get to 9-0 by halftime.
Pella outshot Mt. Pleasant 23-0 on goal and possessed the ball 38 of the 44 minutes of action.
Grace Held found the back of the net five times, with Lexi Brown, Katie Vander Molen, Ciara Buchheit, and Kara Wichhart each scoring as well. Wichhart's boot off a Caroline Bradley pass sealed the mercy-rule win.
Senior Kiara Bradley tells KNIA/KRLS Sports the team played with a big sense of urgency–especially the seniors, who realize this tournament is their last chance to win a state championship after a long run of top four finishes as a class.
"I think it means everything to us girls to be moving on," Bradley says. "Taking it back to basketball, I think at the state championship last year, we were thinking we had a high hopes, and thinking, 'oh yeah, we're definitely going to make it back to the state championship.'"
"It's important that we take every game like it could be our last."
Pella is 16-1 and has a rematch at home on Monday with conference foe Newton for a chance to go to state. It's a Cardinals team the Lady Dutch edged 1-0 in overtime on May 1st.