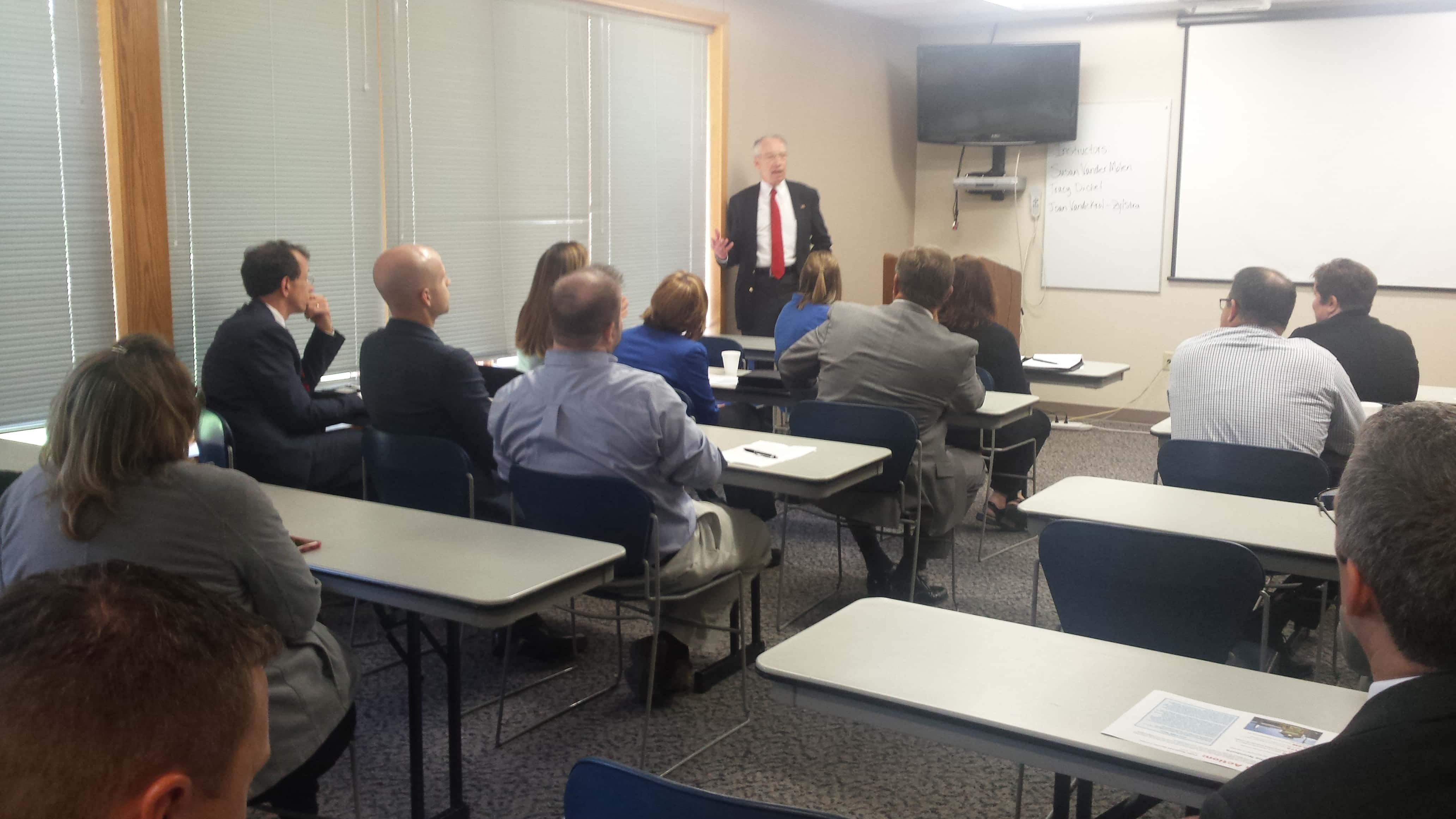 U.S. Senator Chuck Grassley was at Pella Regional Health Center Wednesday afternoon to tour the facility and answer questions.
Grassley discussed the 340B prescription drug program with professionals as part of his visit. Grassley tells KNIA/KRLS News he supports 340B in its current form after he says there were issues with the program earlier this decade.
According to Pella Regional Health Center, they save over $640,000 annually in the program that supports critical health services in the communities served by Pella Regional. They say the 340B program is tailored to reach hospitals that provide high levels of service to low-income individuals or isolated rural communities, with no cost to taxpayers. Pella Regional says they may have to cut back Hospice care, clinic services, and the types of drugs they can provide all patients if 340B is no longer supported.