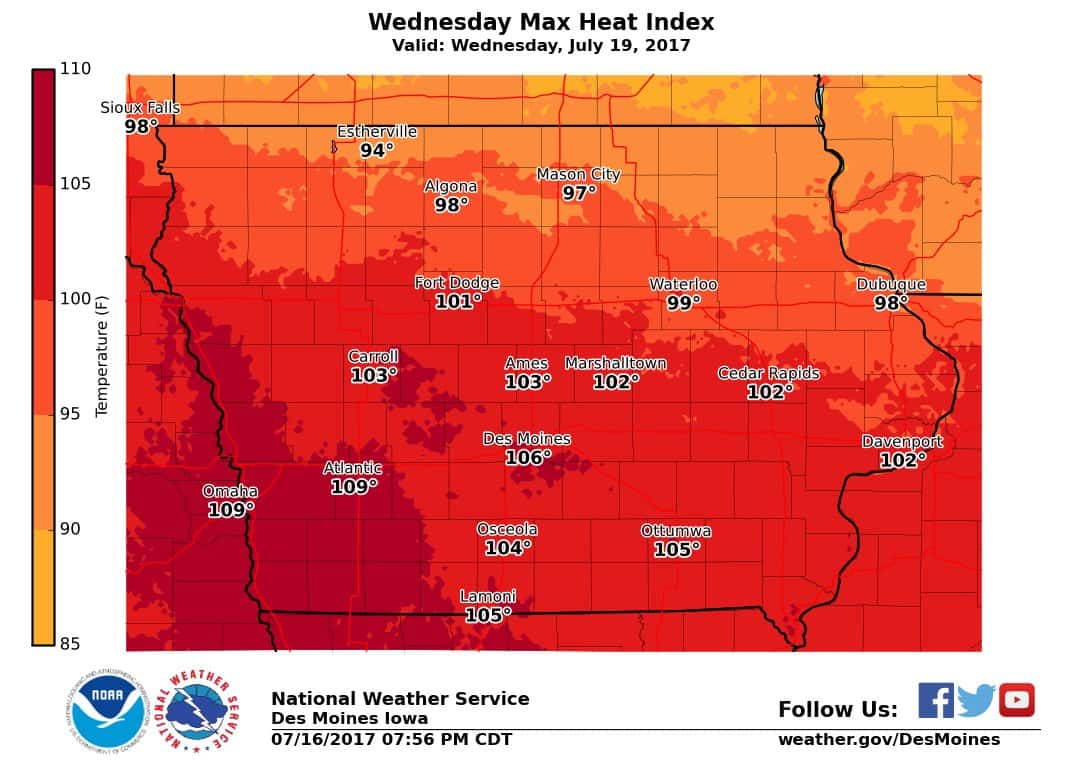 An extended heat wave is expected to last through the weekend.
Highs in the low to mid 90s and high dewpoints will lead to a muggy week across south central Iowa beginning Tuesday. Heat index values up to 105 are in the forecast through Saturday during the afternoon and evening hours each day. An excessive heat watch is in place through Saturday evening. Overnight lows will only dip into the mid-70s as well, which will provide less of a break from oppressive daytime heat.
Anyone working outdoors is reminded to take frequent breaks in air conditioning or shade, to wear light-colored, loose-fitted clothing, and to stay hydrated. Within twenty minutes, temperatures inside of cars can top 120 degrees in as little as 30 minutes time, and all area residents are reminded to never leave children or pets inside vehicles unattended.
Stay tuned to KNIA/KRLS for the latest weather information.