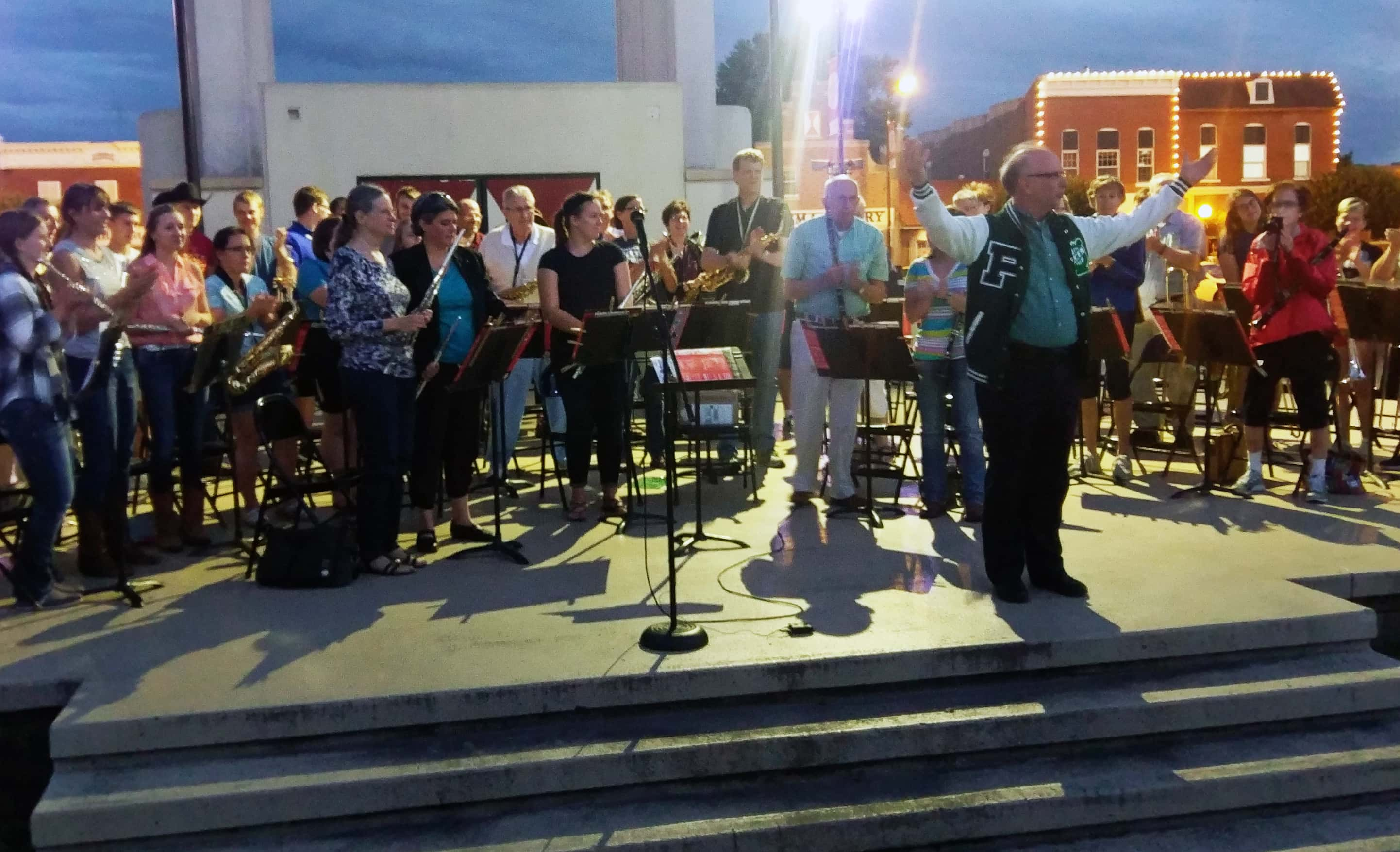 The long-time director of the Pella City Band is stepping down after the group's final performance of the summer.
Dick Redman has led the municipal band for 36 years, and announced his retirement prior to tonight's show at Thursdays in Pella. He tells KNIA/KRLS News he'll miss the relationships built with his fellow musicians and fans of the band over the years.
"We have a lot of fun, and they're good people–so I'll miss them," Redman says. "I'll miss the support of the community that we have at every concert–they come on the 4th of July, or on a hot, humid night, or a chilly, windy night like this, the community really supports this ensemble, and that's why we're here every summer."
Redman has been involved with music in Pella over the past three decades, leading the Pella Jazz Band to 14 state championships during his time at Pella High School. He plans to continue playing with the municipal ensemble next summer.