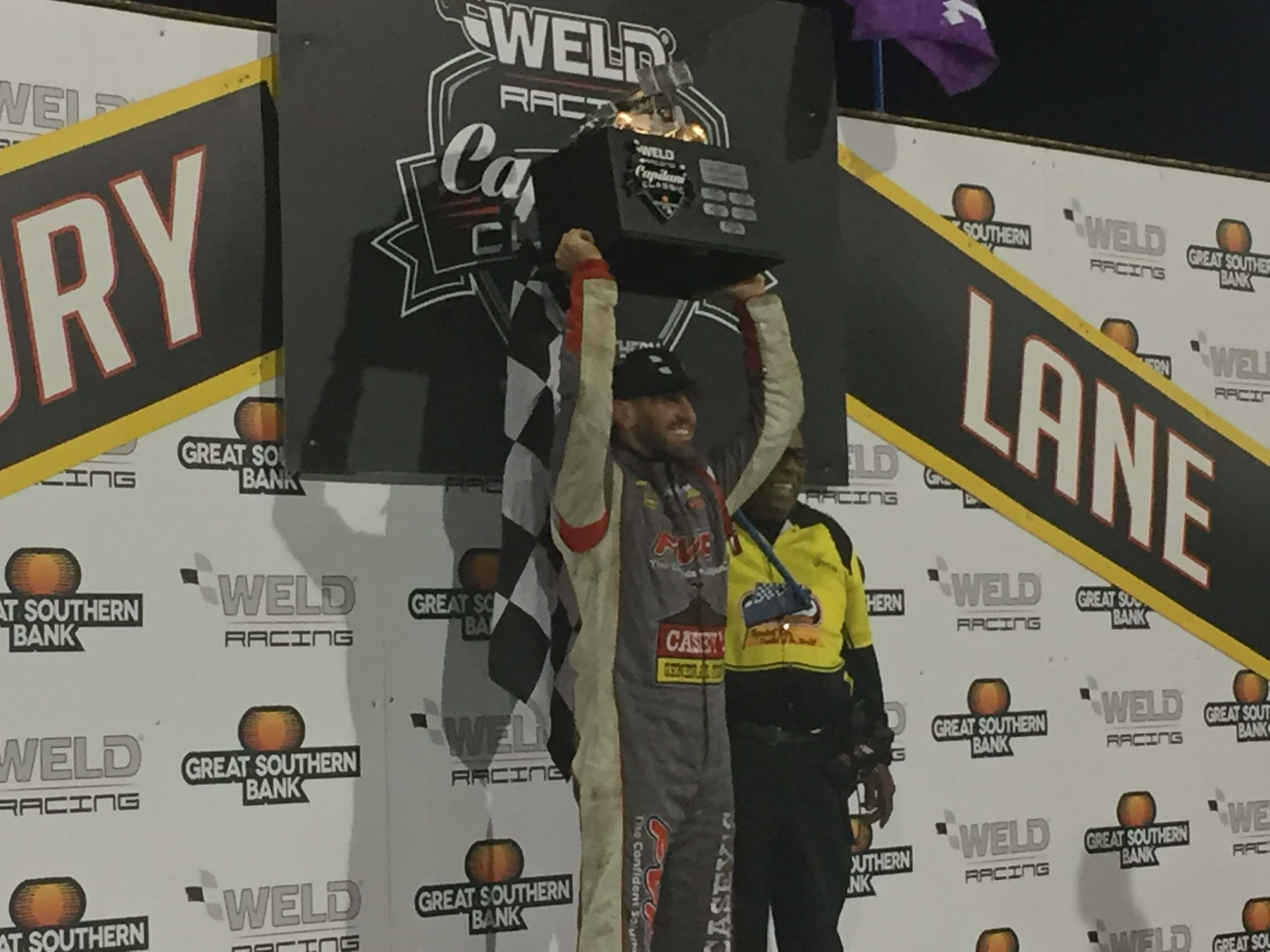 Brian Brown and the late Ralph Capitani go way back. Brown knew Cappy growing up while he was helping out his Uncle Danny Lasoski on his cars at the Knoxville Raceway and now he has won the race that bears his name. Last night, Brown took the lead from Greg Hodnett on lap 11 and held on the rest of the way in the 25 lap race to win the sixth edition of the Capitani Classic beating out 68 other cars. Brown told KNIA/KRLS when he got by Hodnett it was not easy as Hodnett was not giving him an inch. Kerry Madsen finished second while Brad Sweet claimed third place. On Saturday Clint Garner finally won the race that had eluded him his whole career, as he won the 27th Annual 360 Nationals. Garner led the whole way beating Brown to the line. Knoxville Raceway takes a couple days off to prepare for the 57th Annual Five Hour Energy Knoxville Nationals starting on Wednesday. Meanwhile, Southern Iowa Sprint Week continues with the Front Row Challenge at the Southern Iowa Speedway in Oskaloosa tonight.
A main
1. Brian Brown
2. Kerry Madsen
3. Brad Sweet
4. Greg Hodnett
5. Austin McCarl
6. Ian Madsen
7. Joey Saldana
8. Danny Dietrich
9. Chad Kemenah
10. Davey Heskin
11. Dusty Zomer
12. Cory Eliason
13. Daryn Pittman
14. Sammy Swindell
15. James McFadden
16. Dominic Scelzi
17. Thomas Kennedy
18. Kevin Thomas Jr.
19. Spencer Bayston
20. Brady Bacon
21. Don Droud Jr.
22. Lynton Jeffrey
23. Trey Starks
24. Terry McCarl
Lap Leaders: Hodnett 1-3; Brown 4-5; Hodnett 6-10; Brown 11-25; Hard Charger: Heskin.