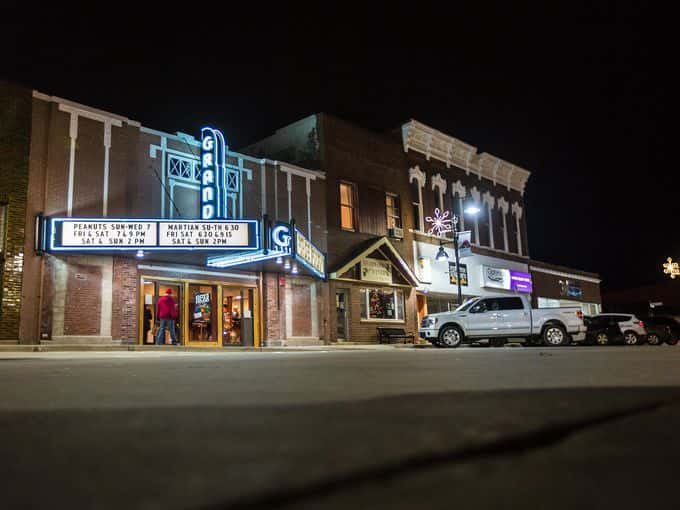 The Grand Theater in Knoxville will begin a busy Halloween weekend today.
The theater will host a Grand Halloween Film Festival with the playing of Halloween themed movies starting with the Rocky Horror Picture Show today at 8:30 p.m.
On Saturday the theater will host the Knoxville Community Heritage Foundation's Heritage Halloween from 6 p.m. to 10 p.m. Food, drinks, a screening of the classic Mel Brooks film Young Frankenstein, and live music from The Surf Zombies will all take place during the event. Tickets for the event are available at Iowa State Savings Bank and the Grand Theater or by contacting a member of the Heritage Foundation Board as well as at the door the evening of the event. Cost is $25 for adults and $40 for couples with proceeds of the ticket sales going towards the foundation's mission of supporting community betterment projects in Knoxville.
Sunday two films will hit the screen at the theater as Casper and Young Frankenstein will show at 2 p.m. and 7 p.m. Monday will feature The Witches at 2 p.m. and 7 p.m. with Frankenstein playing at 2 p.m. and Dracula at 7 p.m. Then on Halloween night House of 1000 Corpses will be seen at 7 p.m. rounding out the Grand Halloween Film Festival.