For the third straight season, @PellaVB is state bound! Win set three 25-22 over Bondurant-Farrar, 3-0 sweep! #iahsvb pic.twitter.com/Z6MyfCVYfH

— Andrew Schneider, Jr (@xzono) October 31, 2017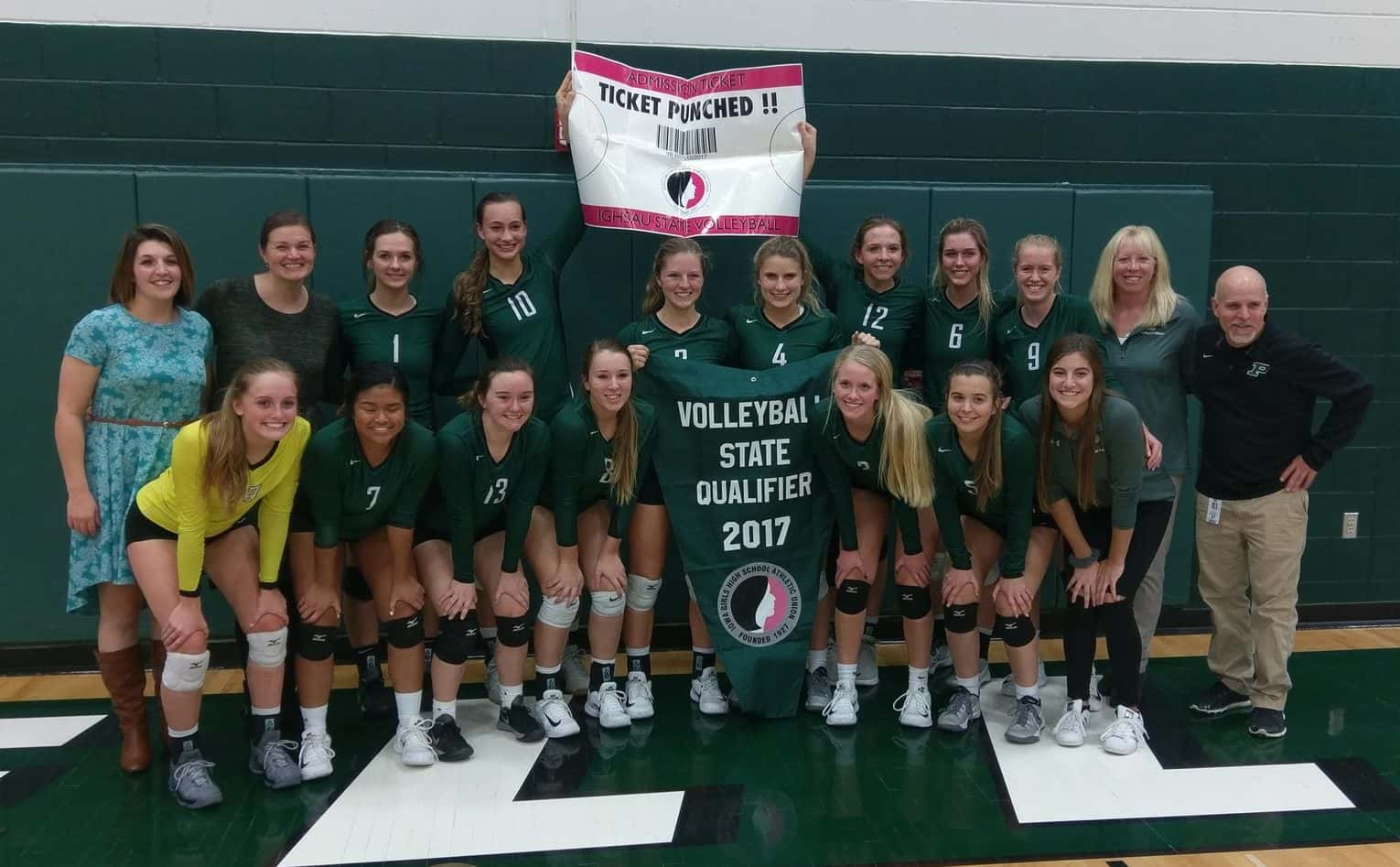 No. 9 Pella surged past Bondurant-Farrar in straight sets (25-22, 25-11, 25-22) to qualify for their 3rd straight state tournament appearance Monday night.
The Lady Dutch had to come from behind from early deficits in both the first and third, and pulled away late in both to take the match.
Head Coach Catie Brand says after graduating eight seniors following their runner-up finish a year ago, qualifying again was a huge milestone for this year's team.
"This group had to quickly adopt the mentality that they could put the right pieces together to go back to the state tournament," Brand says.
Emily Holterhaus had arguably her best offensive night of the season, with 23 kills and no hitting errors. Holterhaus says she relies on her teammates to find the right points to attack, and that help was working as well as it could against the Lady Jays.
"I just think it is super important to stay aggressive, and when I'm in the front row, I can always hear from my back row players telling me where to put the ball, and it is so helpful because it almost scores every time," Holterhaus says.
Kennady Klein added five service aces, including three in a four point stretch during the 2nd set.
Pella has a rematch from the 2016 class 4A championship game in round one, when they take on 17-time champions and No. 2 ranked Dubuque Wahlert. Join us for live coverage from the U.S. Cellular Center Tuesday, November 6th at 6 p.m. on 92.1 KRLS.