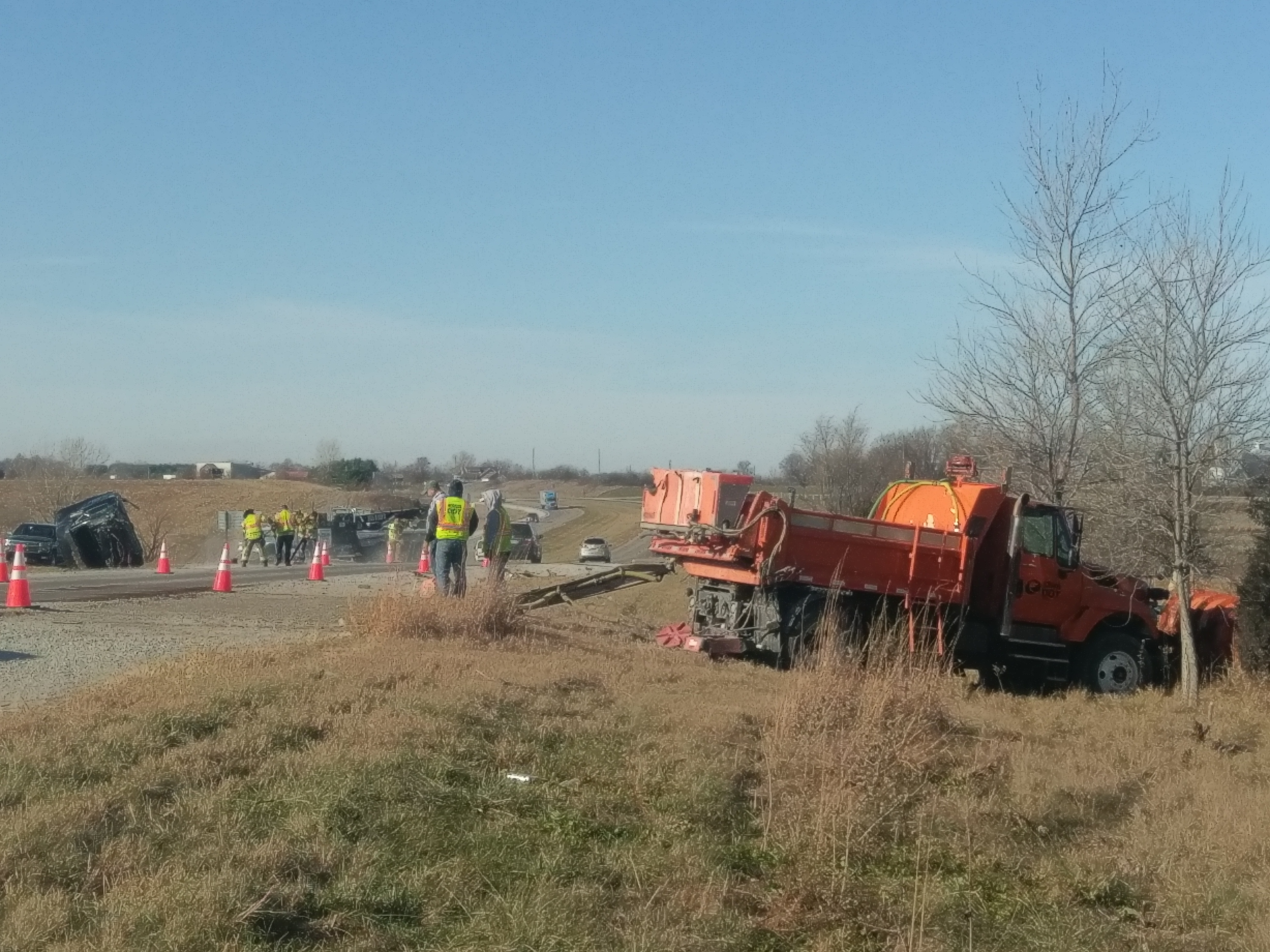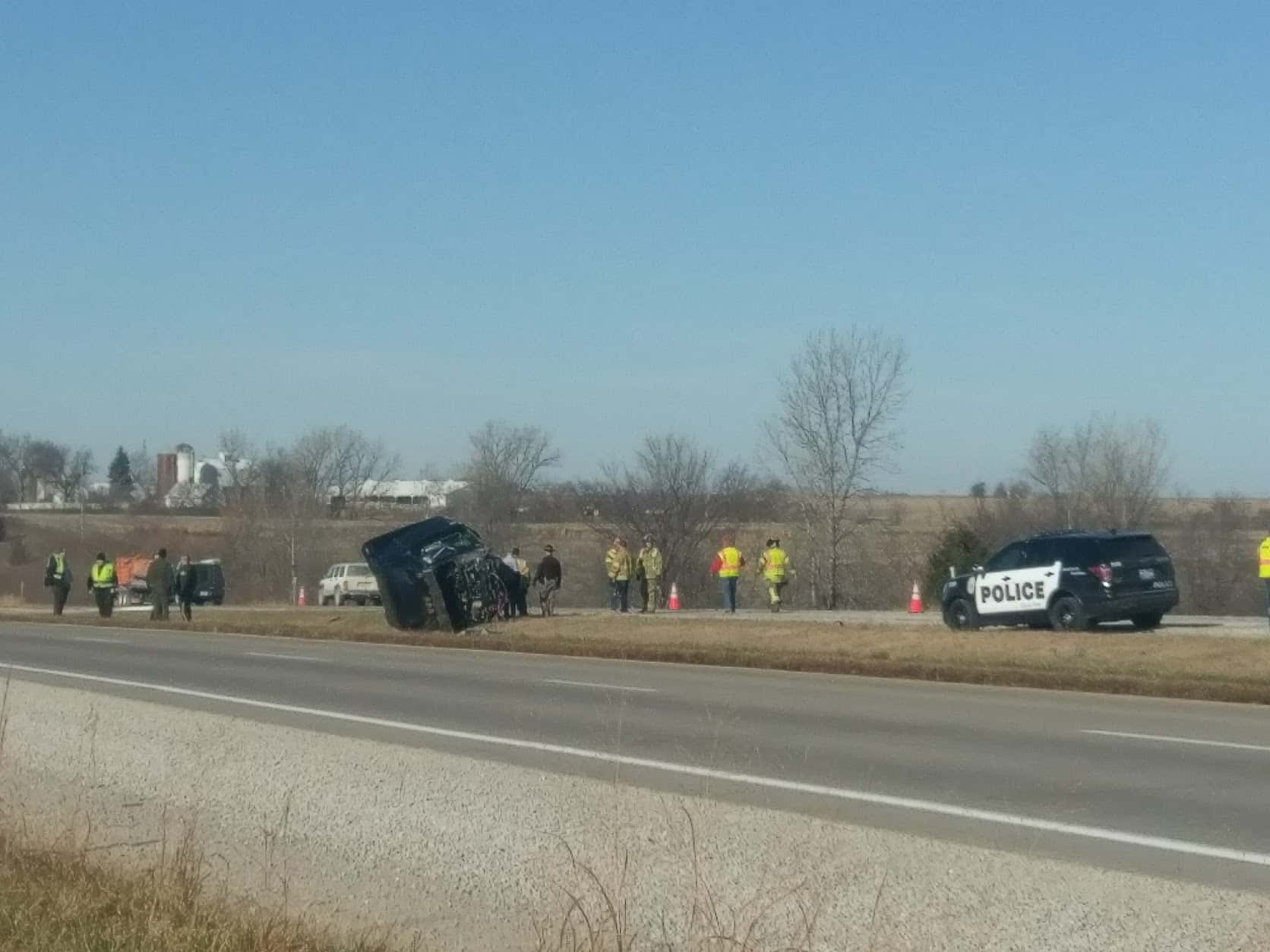 An Iowa Department of Transportation plow and a semi hauling hogs collided in the westbound lane of Highway 163 near exit 40 in Pella just before 11:30 Wednesday morning.
According to the Iowa State Patrol, the DOT had crews working on the shoulder just past the exit ramp when the semi traveling westbound struck the back of the DOT vehicle. The semi came apart as it came to a rest in the median, with the cab detaching from the trailer.
Pella Ambulance transported both drivers to Pella Regional, but neither suffered serious injuries. The pigs that survived the impact were transported into another semi to get to their destination. One lane was closed westbound as crews cleaned up the damage and investigated the crash.
Pella Fire directed traffic and officers from the Pella Police Department and Marion County Sheriff's Office also responded.