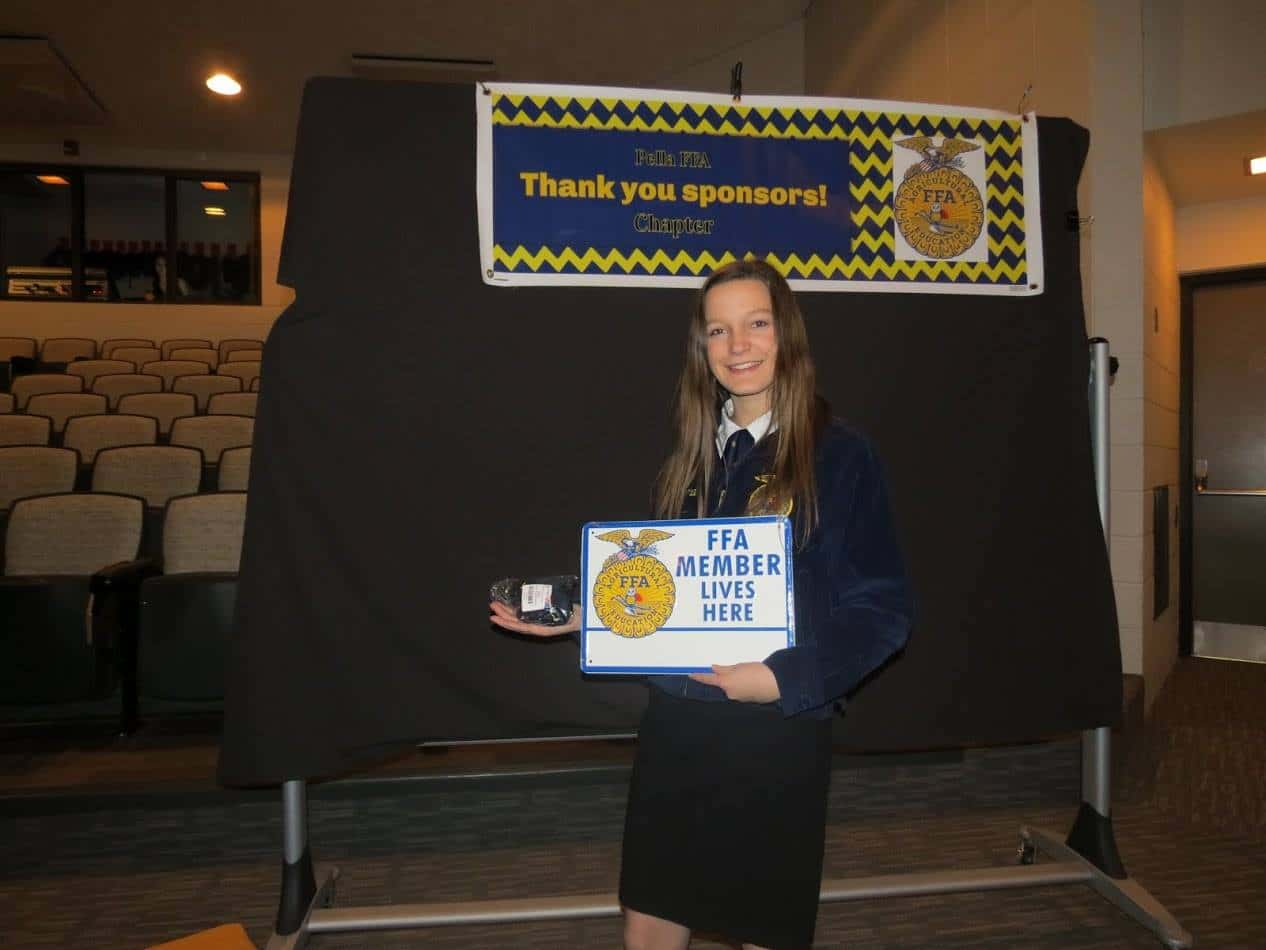 A Pella High School senior has been honored with a full-ride scholarship to Des Moines Area Community College.
Codi Holdeman has been selected to be a Mark Pearson Scholar. This is a full-ride tuition scholarship to DMACC that is available to FFA chapter presidents regardless of their intended major or career path. Only two students are selected each year for the scholarship. Holdeman intends to pursue a career in secondary education, most likely in special education. Pella FFA Instructor Jacob Bowers tells KNIA/KRLS News she has done a great job in motivating FFA members and stepping up as a leader.
This is the second year in a row that a student from Pella has been selected for this scholarship. Last year's winner was Kent Beyer, who served a two-year term as Pella's FFA president.