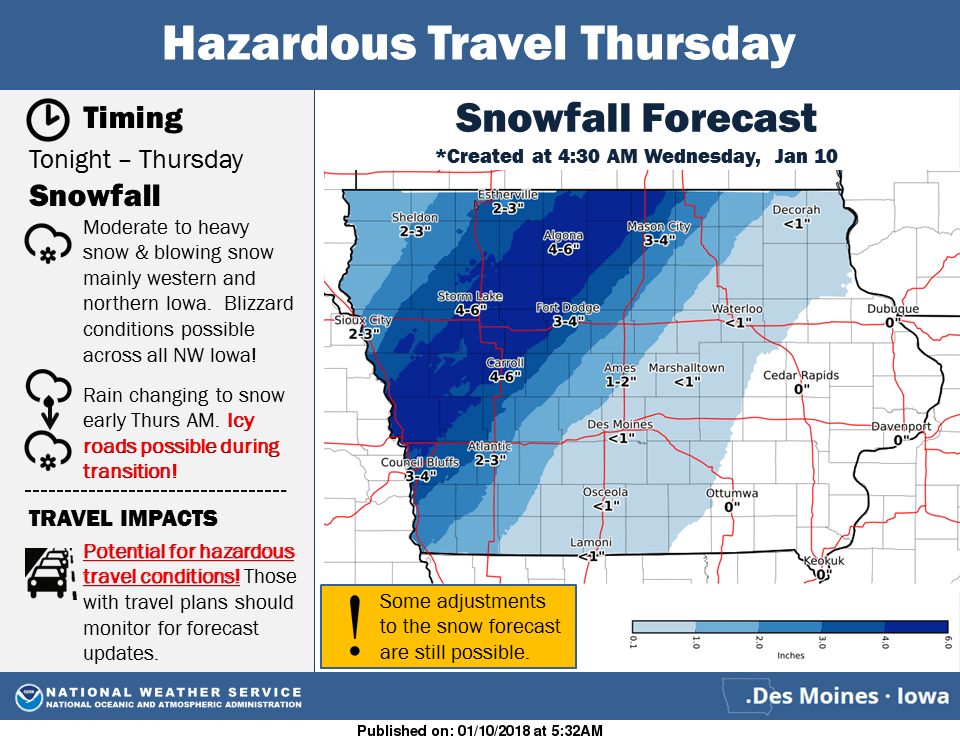 A winter weather advisory is in effect as conditions are expected to change dramatically throughout the day Thursday.
The advisory is in place from 6 a.m. to 6 p.m. for Marion County, as well as Jasper, Polk, Warren, and Lucas. According to the National Weather Service, conditions will change rapidly in the early morning hours, as a strong cold front is expected to push through the area. Rain, ice, and snow are all expected, although accumulations will be low. However, wet roadways may "flash freeze" as gusty winds in excess of 30 MPH will drop temperatures throughout the day from the low 40s in the early morning hours to near zero by midnight. Slick conditions are expected, especially in the late morning to early afternoon hours.
A prolonged period of cold weather is in the forecast as well, with overnight lows staying near zero and early morning wind chills expected to be below zero through Monday morning.
Stay tuned to KNIA/KRLS for the latest winter weather information, as well as cancellations and delays.