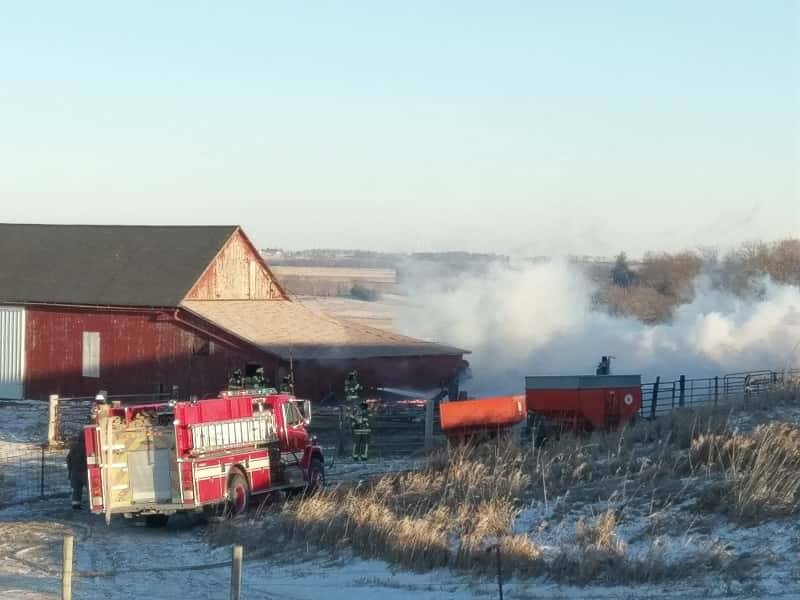 Multiple agencies responded to a barn fire north of Pella Friday.
Pella Rural Fire, Pella Ambulance, and the Marion County Sheriff's Office responded at approximately 3:40 p.m. to a report of a barn on fire in the 2100 block of Carter Drive north of Pella. The barn was fully engulfed in flames when crews arrived and is a total loss. Fire crews battled wind and cold temperatures and saved another barn that is close by.
No livestock was lost and nobody was injured.