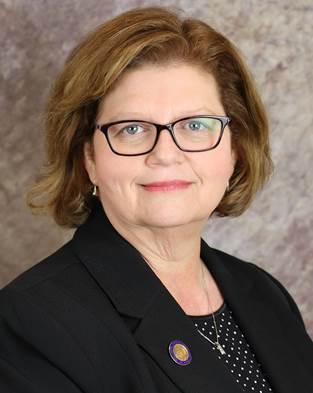 Pella Regional Health Center has named Deb Willyard to the role of Chief Nursing Officer.
As she joins the administrative team, she becomes responsible for all nursing departments at Pella Regional including Emergency, Home Health, Hospice, Medical/Surgical/Intensive Care, Obstetrics, Surgery and Wound Care.
Prior to joining Pella Regional, Willyard worked as Senior Director of Clinical Services at Mercy West Lakes in West Des Moines. She has a variety of experience in planning, promoting, conducting and evaluating clinical quality improvements and patient safety programs. Willyard received her Diploma in Nursing from Mercy College of Health Sciences in Des Moines, Masters of Science in Nursing from University of Iowa and her Doctorate in Education from College of Saint Mary in Omaha, Nebraska.
"I am thrilled to be joining Pella Regional Health Center. I look forward to working with all of our employees to continue the great tradition of quality care and compassionate service that Pella Regional has become known for," said Willyard.