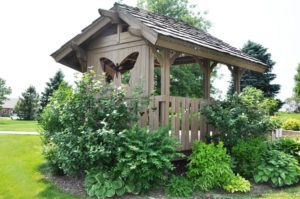 The Knoxville Federated Garden Club is holding their 17th annual Garden Gala on April 7th at Dyer-Hudson Hall on the Marion County Fairgrounds.
One of the clubs main goals is to help preserve and maintain the Bessie Spaur Butterfly Garden located on the Knoxville Hospital grounds, and the gala serves as their main fundraiser event. Sandra Chrisman and Mary Dee Dykstra with the Knoxville Federated Garden Club tell KNIA/KRLS News the club has gotten new shrubs, a gazebo, new picnic areas, is replacing the patio, and beginning the process of renovating the overgrown north bank garden.
For more information on the Garden Gala and the Knoxville Federated Garden Club, tune in to today's Let's Talk Knoxville.