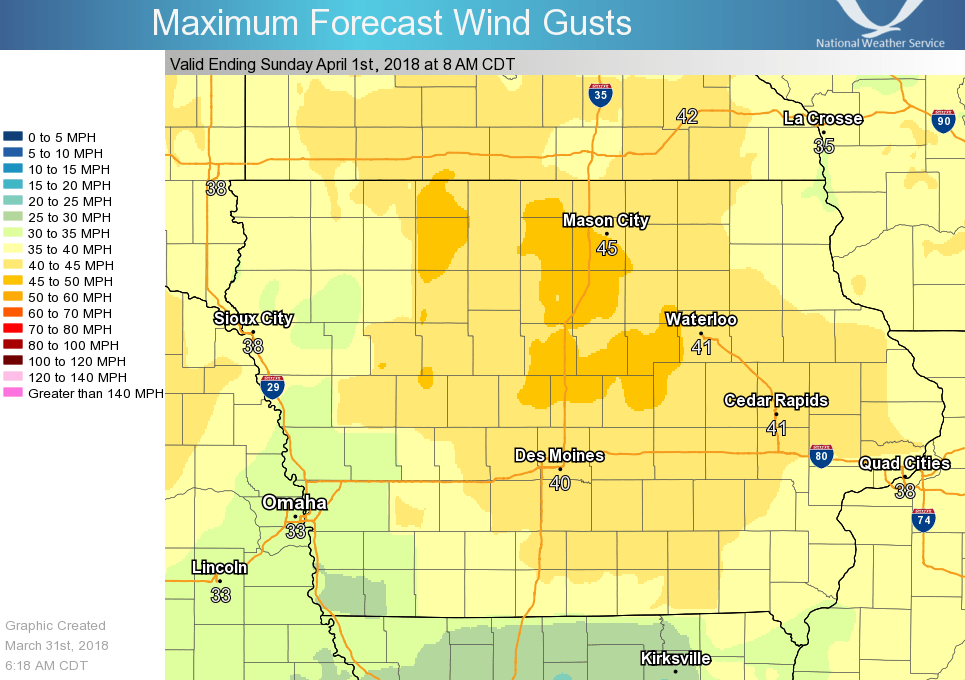 A wind advisory is in place for most of Iowa today as breezy conditions are expected.
Sustained winds of 30 miles per hour are in the forecast, with gusts up to 50 possible through the late evening.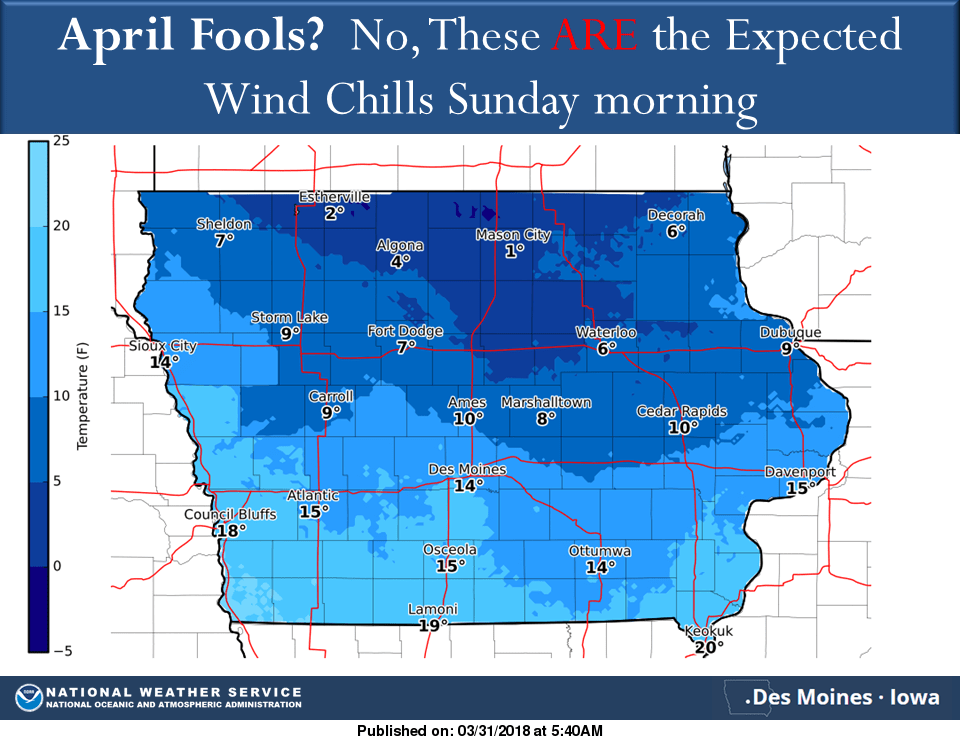 It will also be a bitter cold start to Easter, as wind chills will drop into the teens as air temperatures dip well below freezing.
Stay tuned to KNIA/KRLS and visit KNIAKRLS.com for the latest weather information.