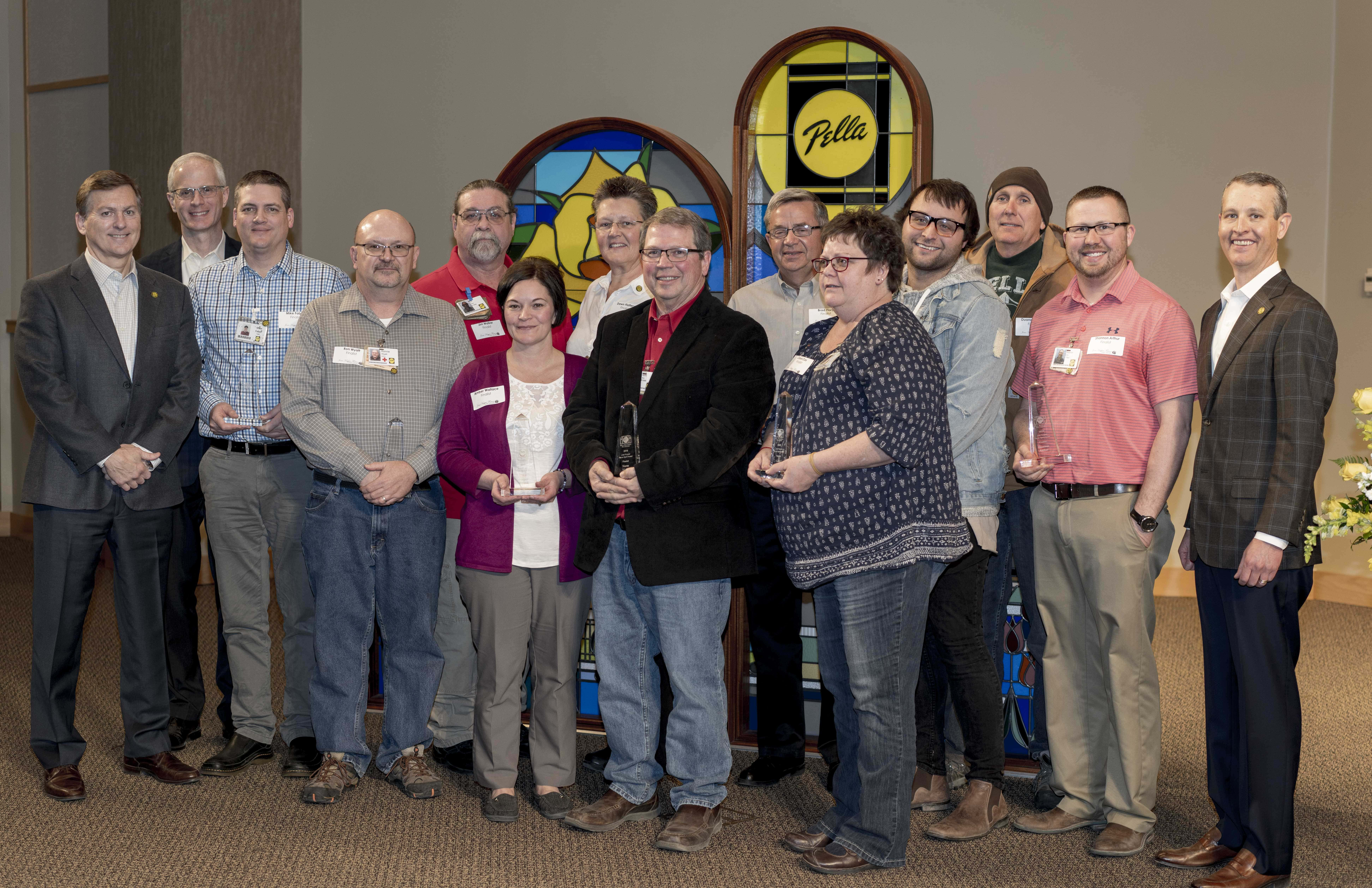 Pella Corporation recognized eleven team members for their service outside of the workplace with the first annual Joan Kuyper Farver Spirit Award.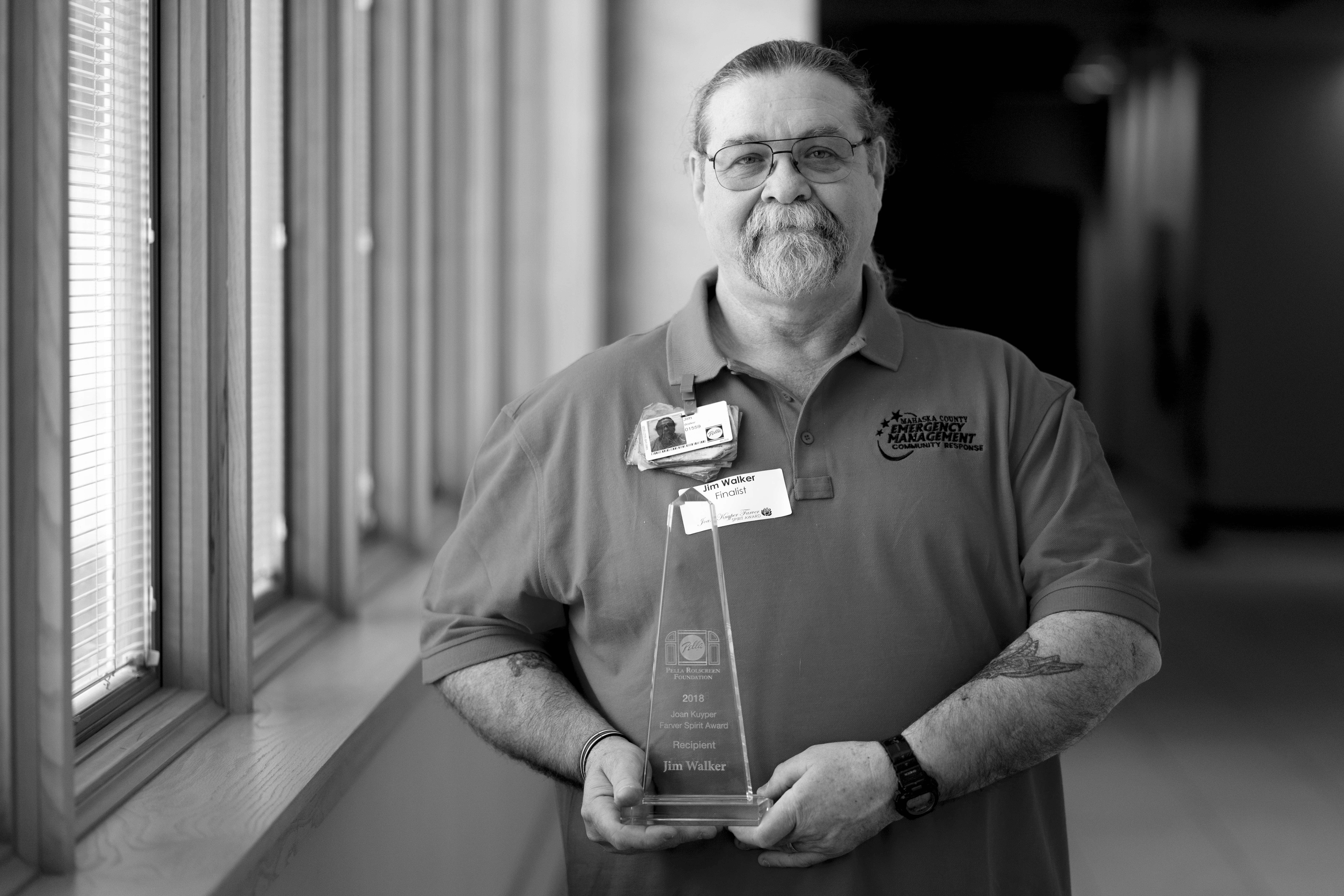 Jim Walker was named the first ever recipient for his caring spirit and enthusiasm for community service. Walker is a 42-year Pella team member who is a maintenance technician in the Pella plant. He is the deputy chief of the Mahaska County Community Emergency Response Team. The Pella Rolscreen Foundation is giving a $25,000 to the organization on Walker's behalf for the award. Ten other finalists were selected with each of them receiving a $2500 grant to give to the charity of their choice.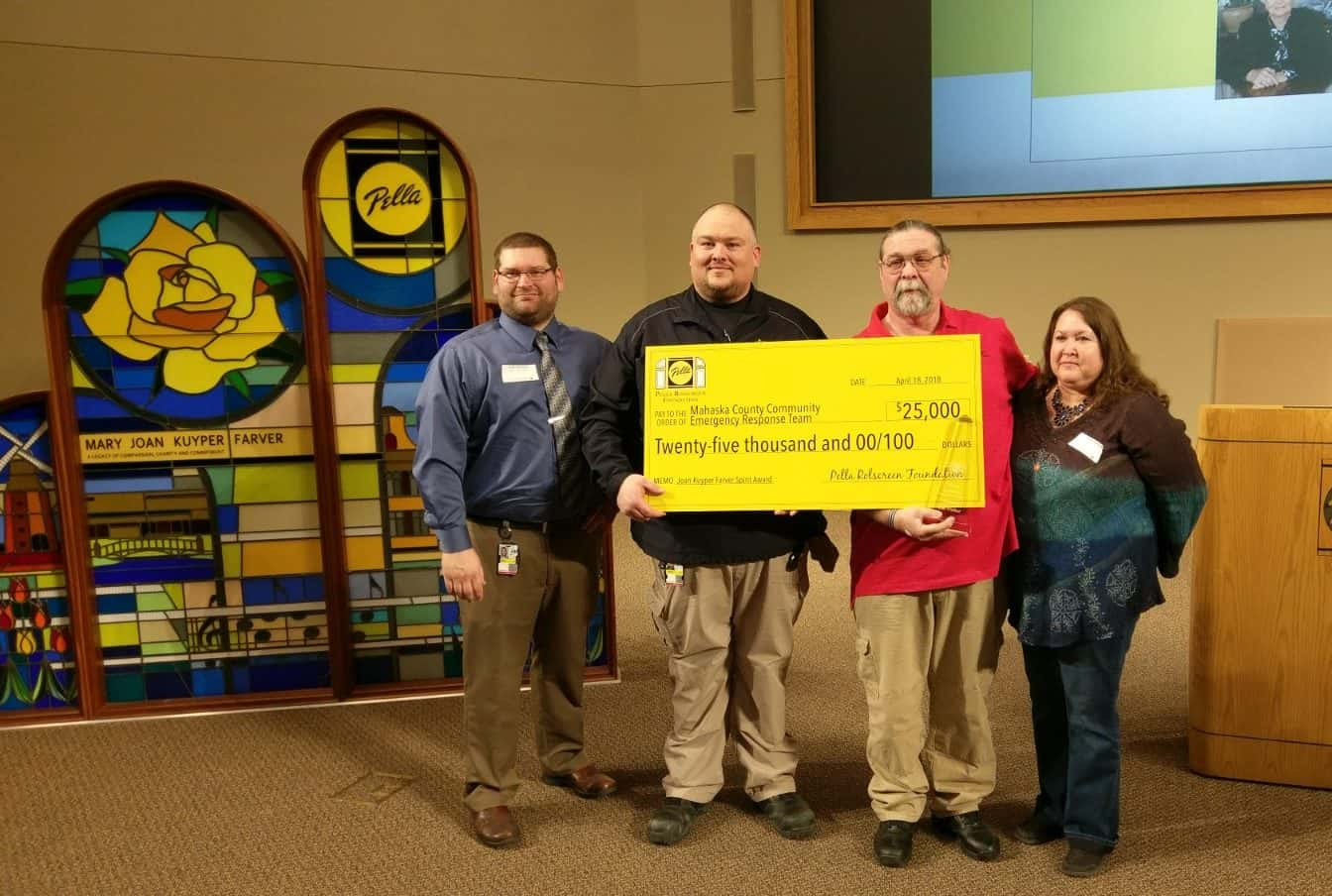 Joan Kuyper Farver was the daughter of Pella founder Pete Kuyper, and filled the role of chair of the board of directors from 1980 – 1995. Her grandson and current chair Adam Farver tells KNIA/KRLS News she was known for giving generously of her resources and unselfishly of her time.
The new annual award is given in memory of Joan, who passed away last year.
Pella Team Member David Croft, who nominated Jim, said, "I nominated Jim because he is the only person I know that gives of himself all of the time to others. The characteristics that make Jim, whom I treasure to call a friend, worthy of this award are his quiet patience, his humble service, and his integrity and fortitude."
Finalists, Pella Corporation Site, and Organization Selected for Grant:
Shannon Arthur, Pella, Total Outdoorsman
Carol Cox, Shenandoh, Quilts of Valor
Mike Fabor, Sioux Center, Sioux Center Athletic Boosters
Dawn Flattery, Pella, Knoxville Music Boosters
Brad Flory, Pella, Take Away Hunger
Norm Major, Pella, Welcome Home Soldier
Duane Rempe, Pella, Pella Historic Trust
Josh Thompson, Grabill, MI, Life Challenge of Southeast Michigan
Amber Wallace, Pella, Monroe Fire and Rescue
Ron Wyatt, Pella, New Sharon Ambulance