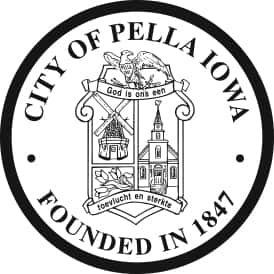 Voters will decide whether or not the City of Pella should establish a municipally-owned telecommunications utility during a special election Tuesday.
The city council would begin to work on a utility, if approved, that includes cable communications, television, video, voice, telephone, data, broadband, and internet services.
The Pella Area Community and Economic Alliance supports the measure, as Executive Director Karen Eischen says the measure will increase communications and operation opportunities for businesses, more work-from-home options for commuting workers, consistent high-speed access in the city, and propel economic growth.
Polling locations include Trinity Reformed Church, Calvary Church, Pella Legion Hall, and United Methodist Church of Pella. The Marion County Auditor's office reminds voters to bring a valid and unexpired ID to the polling place. Any registered voter who does not have identification will be asked to sign an oath verifying their identity and will be allowed to cast a regular ballot.
To find out your polling location, go to: https://sos.iowa.gov/elections/voterreg/pollingplace/search.aspx
Visit the PACE Alliance website to read FAQ's regarding the referendum: http://www.pella.org/opportunities-for-business/the-chamber/municipal-telecommunications-utility-referendum/