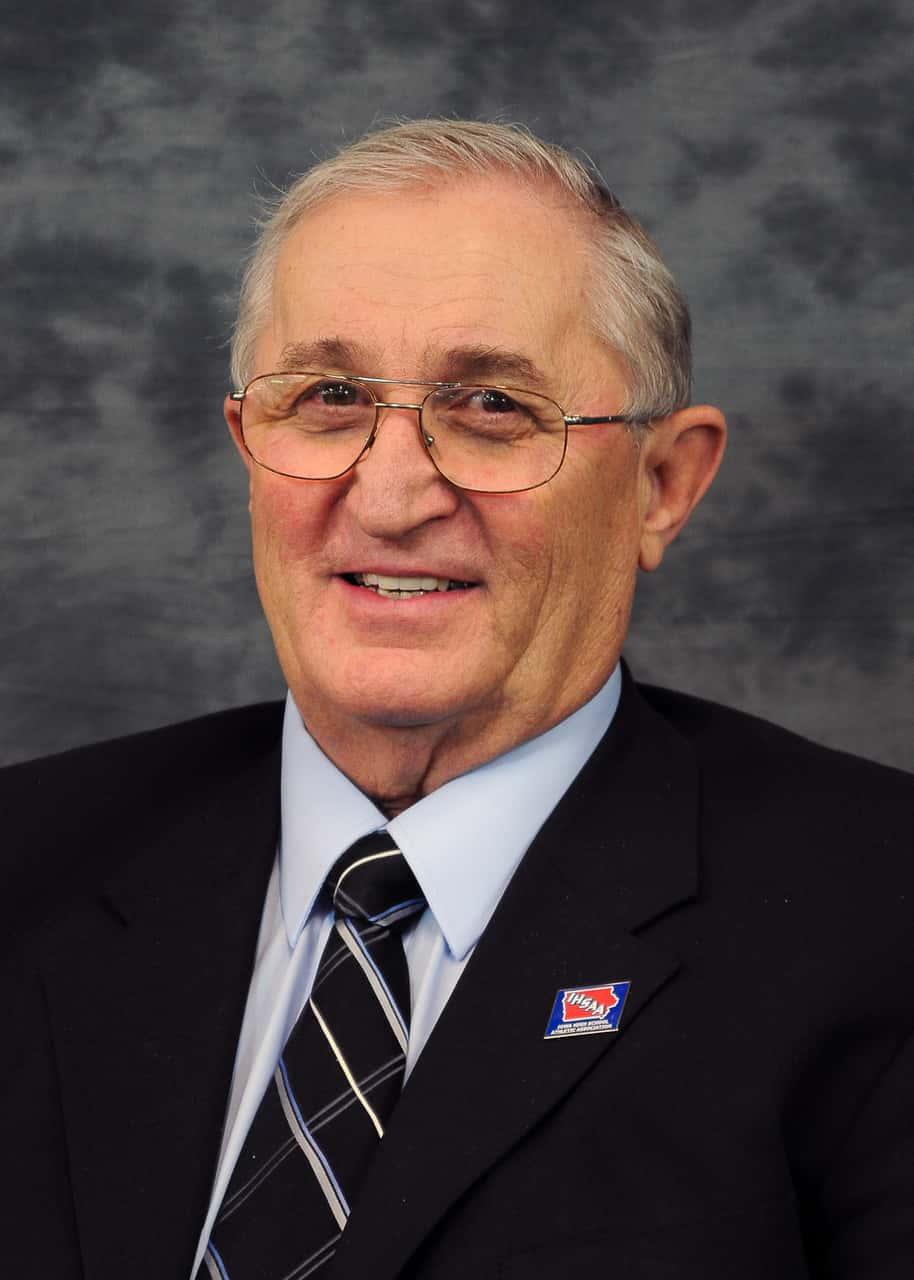 A man who has served Iowa students for five decades as a teacher, counselor, coach, school administrator, game official, and finally, as the Iowa High School Athletic Association Information Director since 2001 is retiring at the end of June.
In his time with the association, Bud Legg's duties included extensive compiling of historical information; researching and updating state meet information; historical booklets; formulating All-Time Best Lists and state records in each sport administered by the Athletic Association. He regularly issues press releases to the state's media outlets, including KNIA/KRLS. Legg has also been featured on our airwaves over the years, most recently in a feature about the 40th anniversary of state playoff games at the UNI Dome and an In-Depth with Dr. Bob Leonard program in 2017 about the importance of extracurricular activities.
Bud's daughter Anne was a member of the 2003 Central College National Championship Softball team, and Bud often joined Voice of the Dutch Trevor Castle on the air. According to Legg, a health battle last fall with prostate cancer and related treatment caused him to reassess his work and life. He plans to spend more time with his three grandchildren, do some traveling, and maybe write a book.