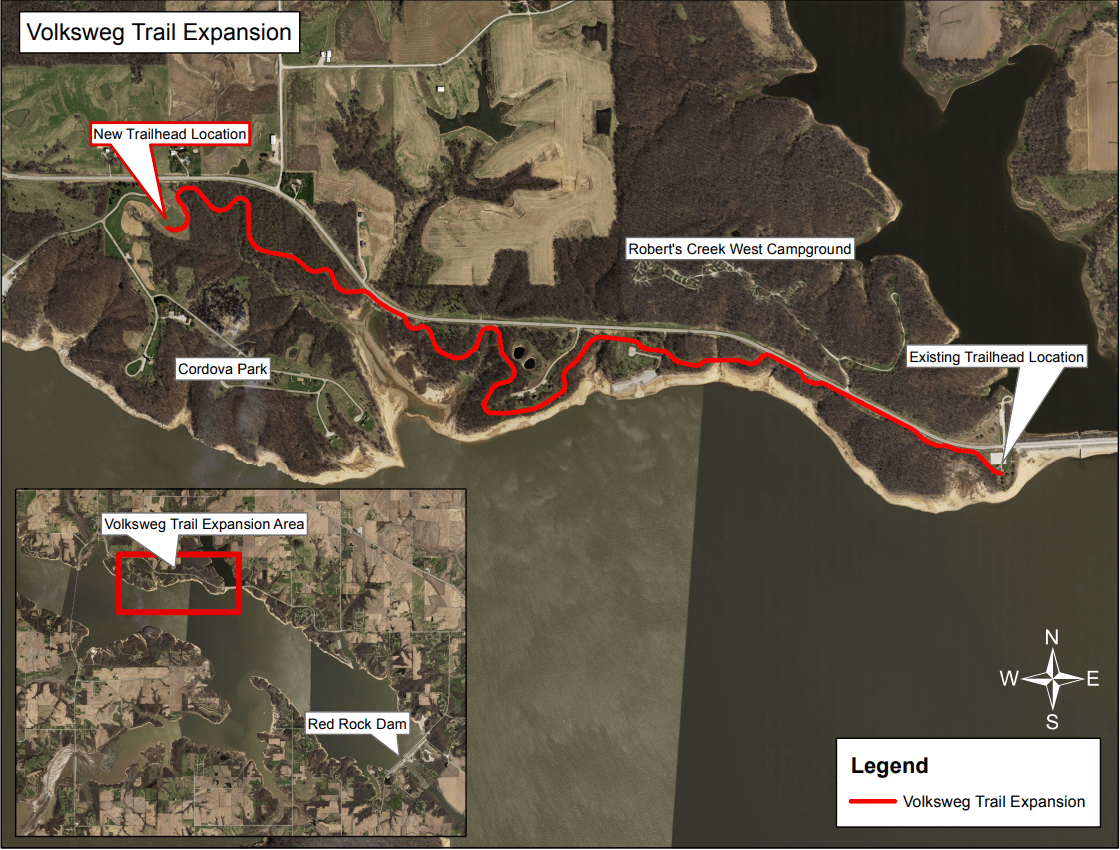 The expansion of the Volksweg Trail at Lake Red Rock begins today.
It includes 2.6 miles from the trailhead at Robert's Creek west to Cordova Park. A new trailhead with a parking lot is also planned at Cordova. According to the Marion County Road Department, work begins along G28. The project will not significantly impact traffic, however, there may be slow and/or turning trucks and equipment. Motorists are encouraged to use caution in the area. The south shoulder of the road will be closed during this project from Roberts Creek to Cordova.
The Volksweg Trail was started in the early 1990's as part of the Des Moines Recreational River and Greenbelt Project. Currently, it is a fourteen mile paved path that winds along the north side of Lake Red Rock, below the Red Rock Dam, and into the City of Pella.