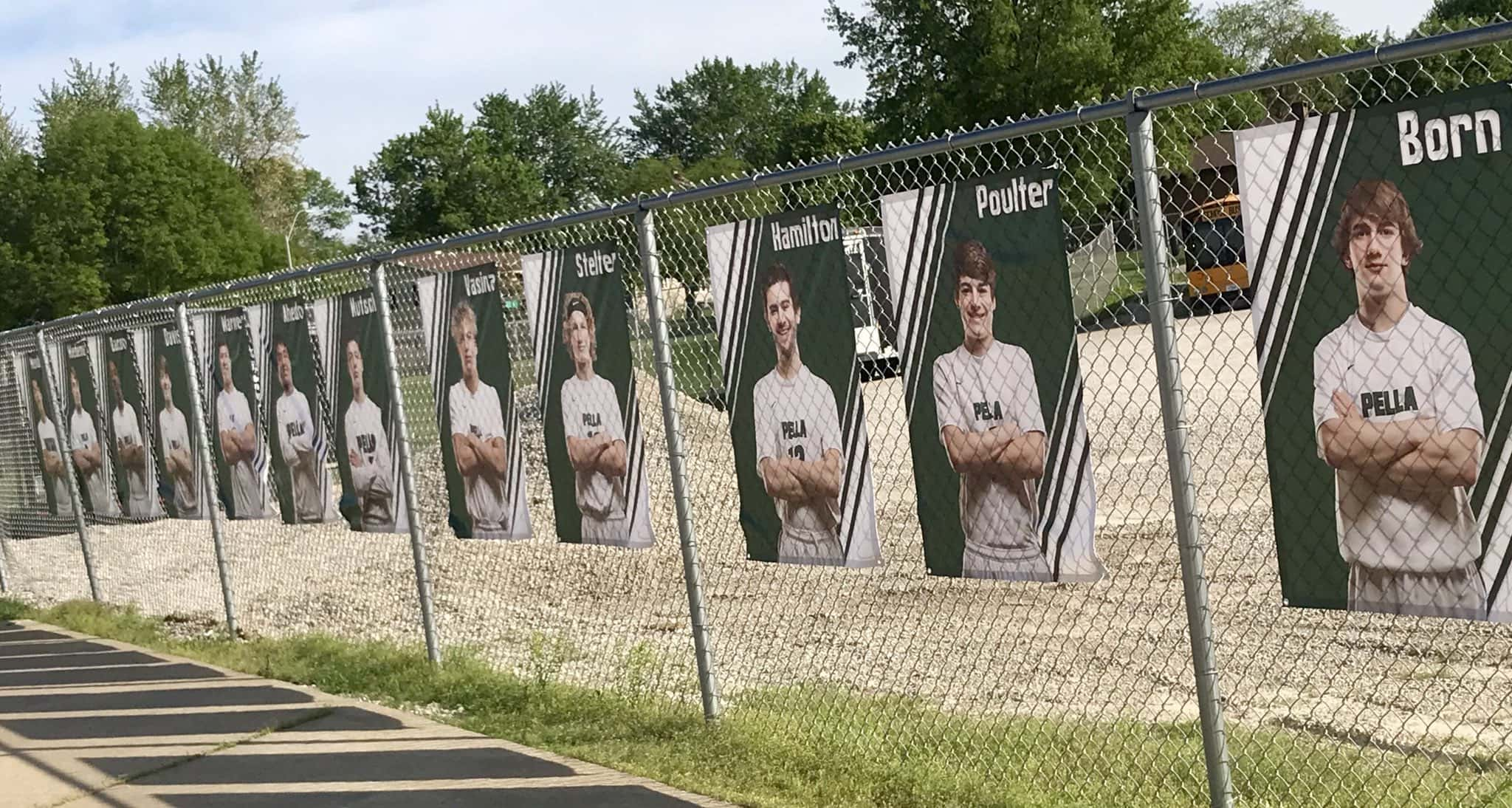 Bouncing back was the name of the game for the Pella boys soccer team on senior night Thursday, as they defeated Perry 4-1.
The Dutch scored three of their goals in the final ten minutes of the first half. Soren Stelter led the way with two finishes, Joe Bacon converted a penalty kick, and Ethan Poulter put the finishing touches on the game in the 2nd half with his 27th goal of the year. Pella finishes the regular season at 13-2 and have a first round bye in the playoffs, and await the winner of South Tama and Mid-Prairie on May 23rd.
Fresh off of a convincing win over conference foe DCG, the conference champion Lady Dutch jumped out of the Little Hawkeye to travel to Winterset. Pella won 3-0 over the Huskies, with goals from Sarah Semini, Erica Bossard, and Macy Schultz. Pella wraps up the conference season Tuesday at Grinnell.