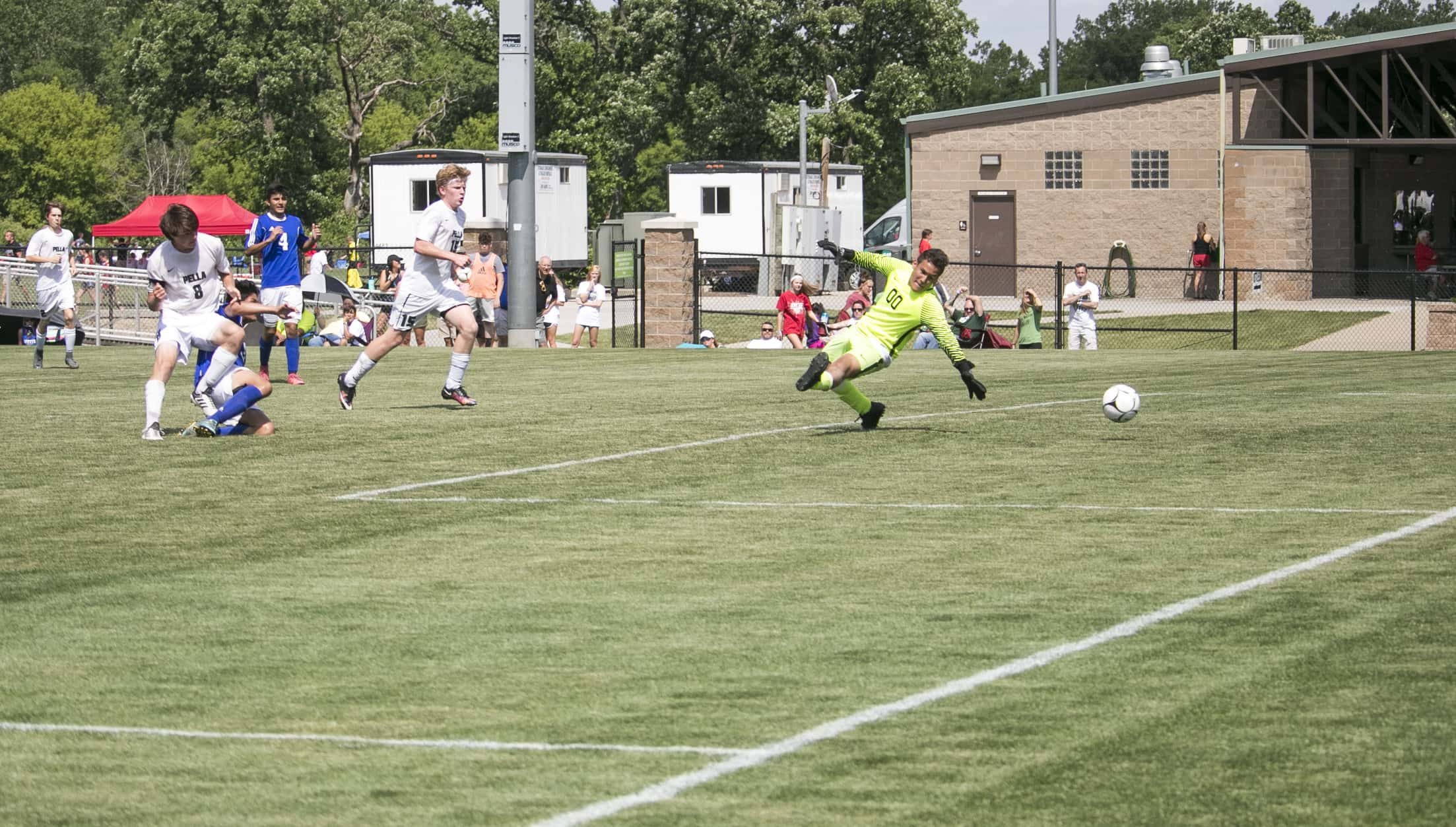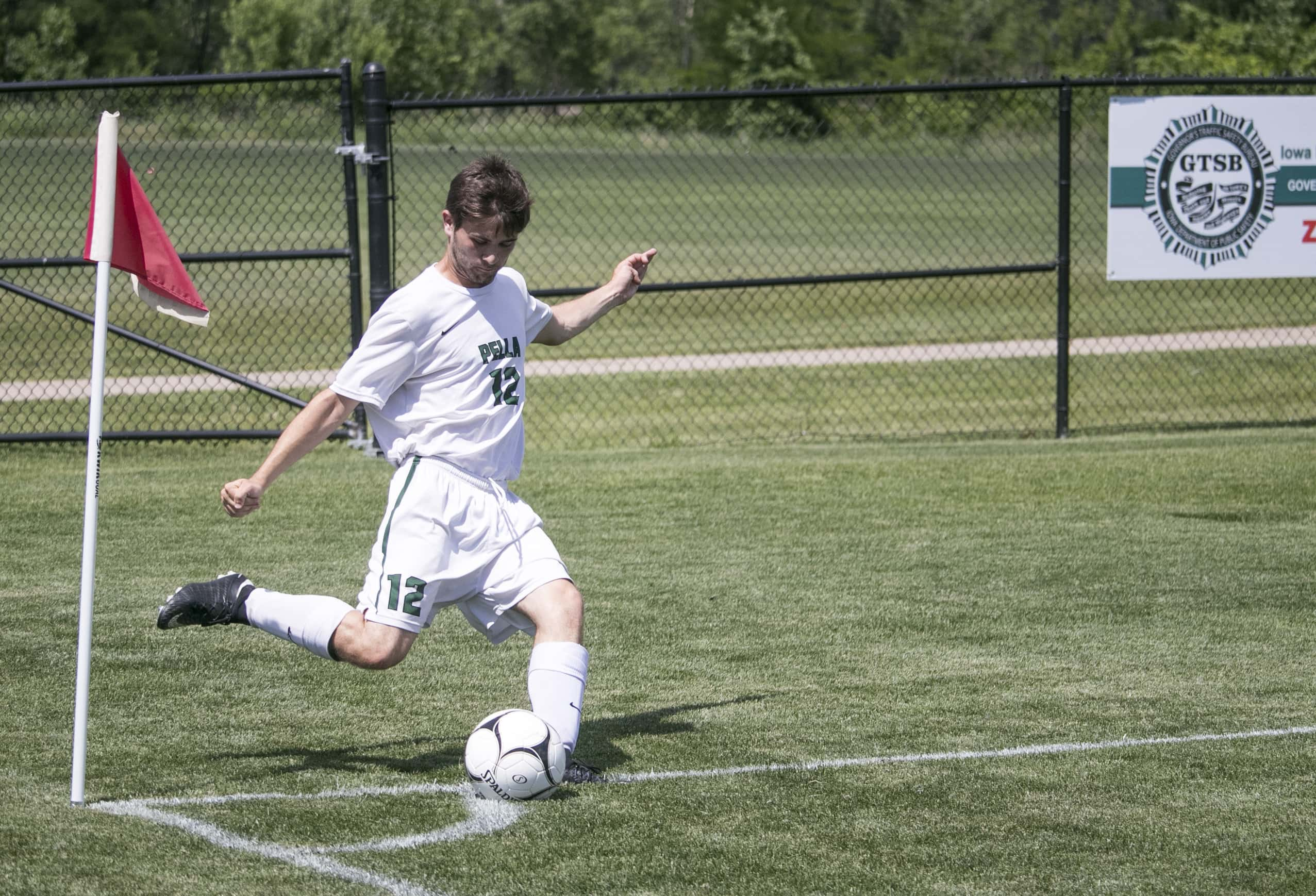 Pella advanced in the Class 2A boys state soccer tournament Thursday, defeating Perry 2-1.
The Dutch first struck in late in the first half on a free kick from Ethan Poulter with just over 12:30 left until the break. Pella scored in the 49th minute out of the half, with Poulter finding the back of the net again. He tells KNIA/KRLS Sports it was critical to have cushion defensively, especially against talented teams at state.
"It bounced around quite a bit and then it got tapped to the side and I was just one-on-one with the keeper, so I just tapped in it in the corner," he says. "It was just so, so important for the team to get up by two goals to keep that momentum to carry out through the rest of the game."
Poulter scored his 33rd and 34th goals, extending his class 2A lead and school record. Pella plays later today against Cedar Rapids Xavier at 2:30 p.m. at the Cownie Sports Complex in Des Moines. The Saints beat DCG 3-0 to advance. Tune in for updates this afternoon on 92.1 KRLS.