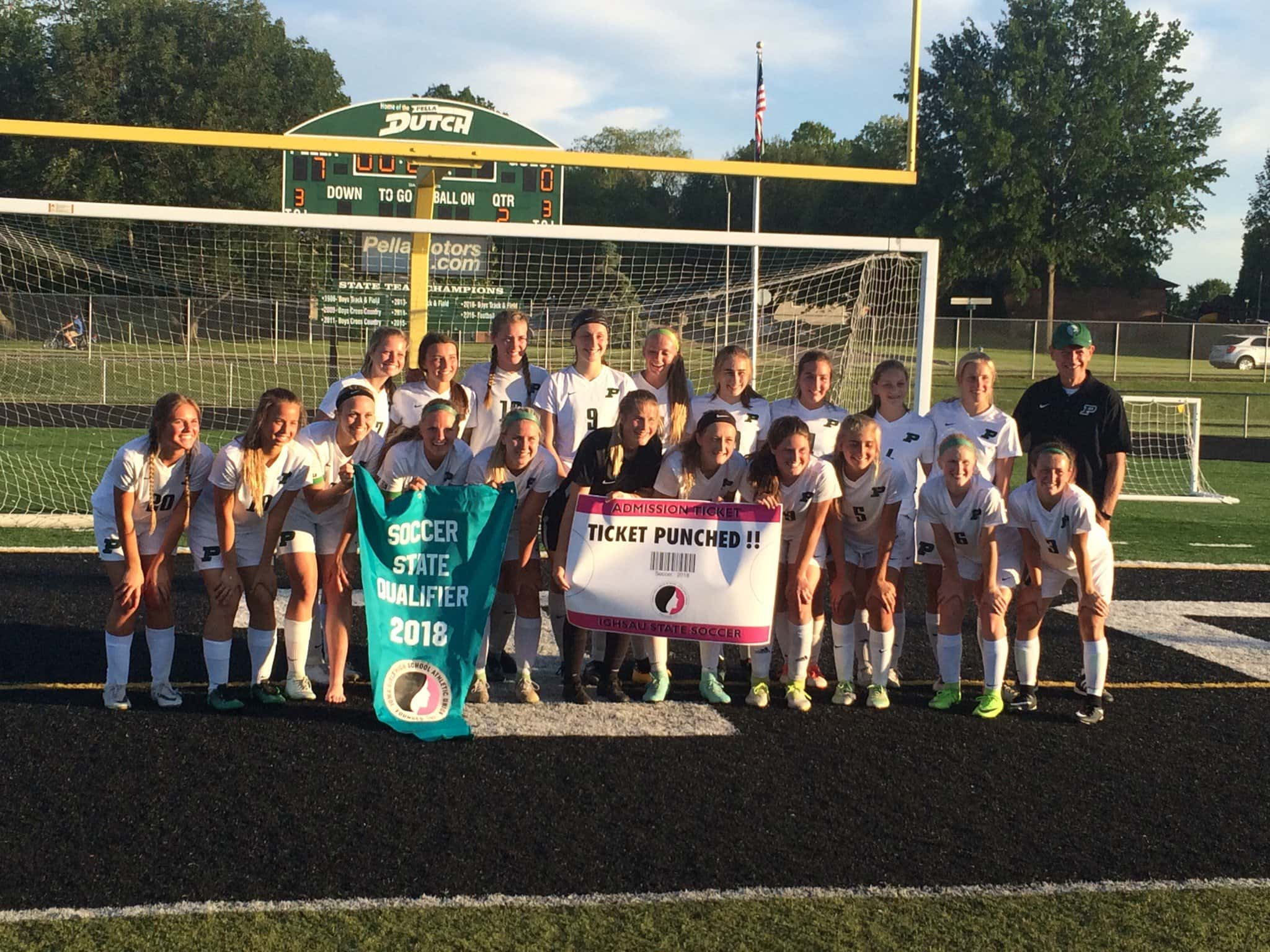 Make it a dozen times the Lady Dutch soccer program has been represented at the state tournament after defeating Mt. Pleasant 7-0 in the Class 2A Regional Final Monday.
Pella earned their trip to the Cownie Sports Complex by completely dominating the Panthers wire-to-wire, gathering 23 shots on goal to just one total shot the entire game for Mt. Pleasant's attack. Grace Held scored five times for the Lady Dutch, with one apiece from Maddie Canfield and Ellie Howard, and Josie Lickteig racking up two assists on corner kicks.
Pella is 13-2 and the No. 3 seed in the Class 2A State Soccer Tournament. They'll play a very familiar foe at state tournaments lately for Pella teams — No. 6 Cedar Rapids Xavier, this Thursday at 2:15 p.m. at the Cownie Sports Complex in Des Moines. Hear live updates from the game on 92.1 KRLS from 2-4:30 p.m. that afternoon.